The story of design has been blessed with not one but four talented Carl Auböcks, one of whom in particular we remember as a free-thinking, fearlessly original master of Austrian modernism. The Auböck family have always been a creative bunch, not to mention big fans of the name Carl. Theirs is an artistic legacy that began with bronzesmith Karl Auböck I, who in 1900 founded the original Auböck workshop in Vienna.
This legacy was consolidated by the luminous careers of his son and grandson, industrial designers Carl Auböck II and Carl Auböck III, and today it continues with architect and designer Carl Auböck IV, who jokes, "The numbering comes from our lack of fantasy in first names." He too has a son, who just finished studying architecture and is indeed also named Carl. But it's the work of Carl number two that has perhaps stayed with us most – creator of those brilliantly eccentric foot-shaped paperweights, fish-motif bottle openers and skeleton-faced corkscrews, and one of the most imaginative personalities of Austrian modernism. He was a peculiar talent, whose furnishings, accessories and tabletop pieces combine uncompromising craftsmanship with a good dose of fun.
"He was a peculiar talent, whose furnishings, accessories and tabletop pieces combine uncompromising craftsmanship with a good dose of fun."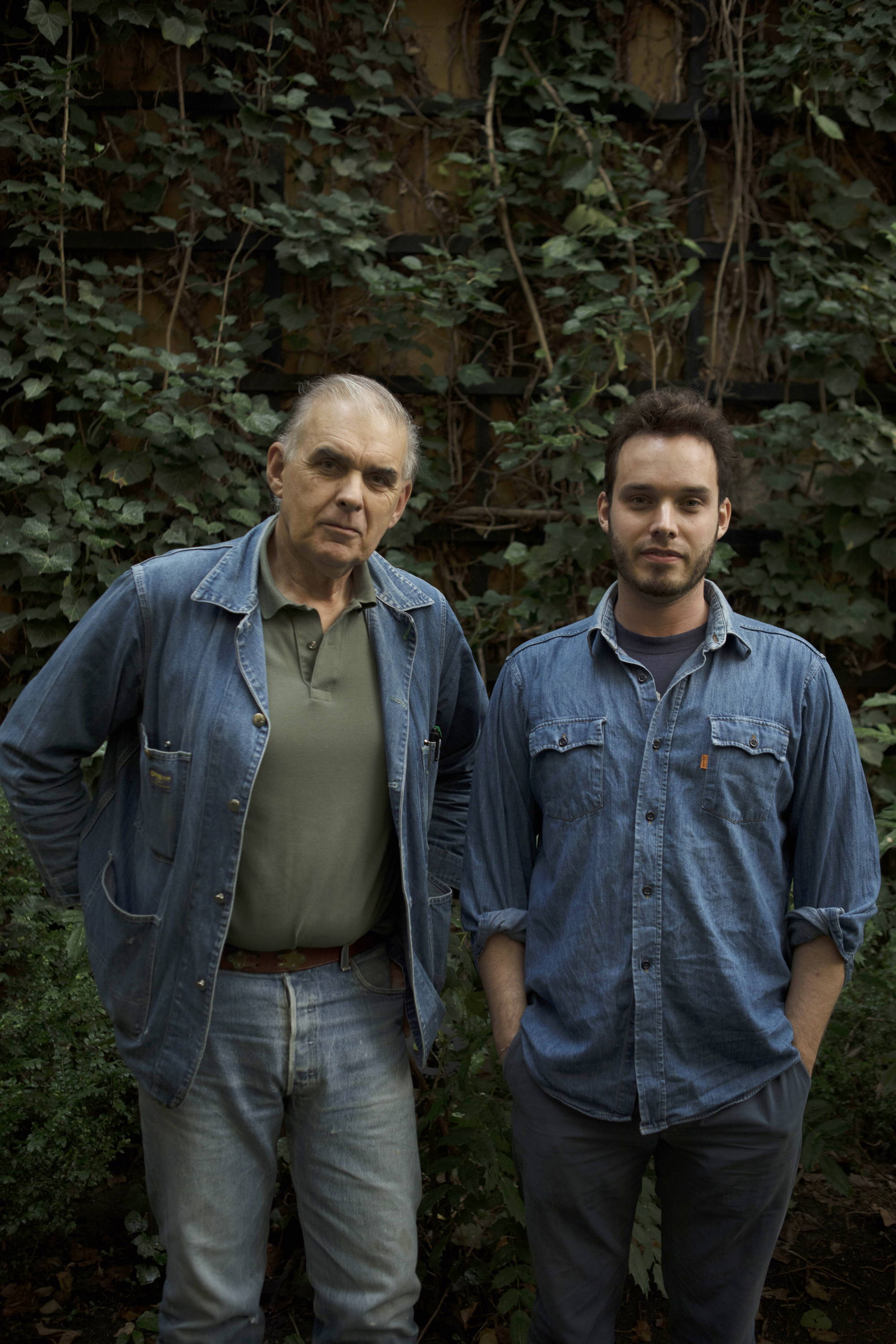 Portrait of Carl Auböck IV and Carl Auböck V in Vienna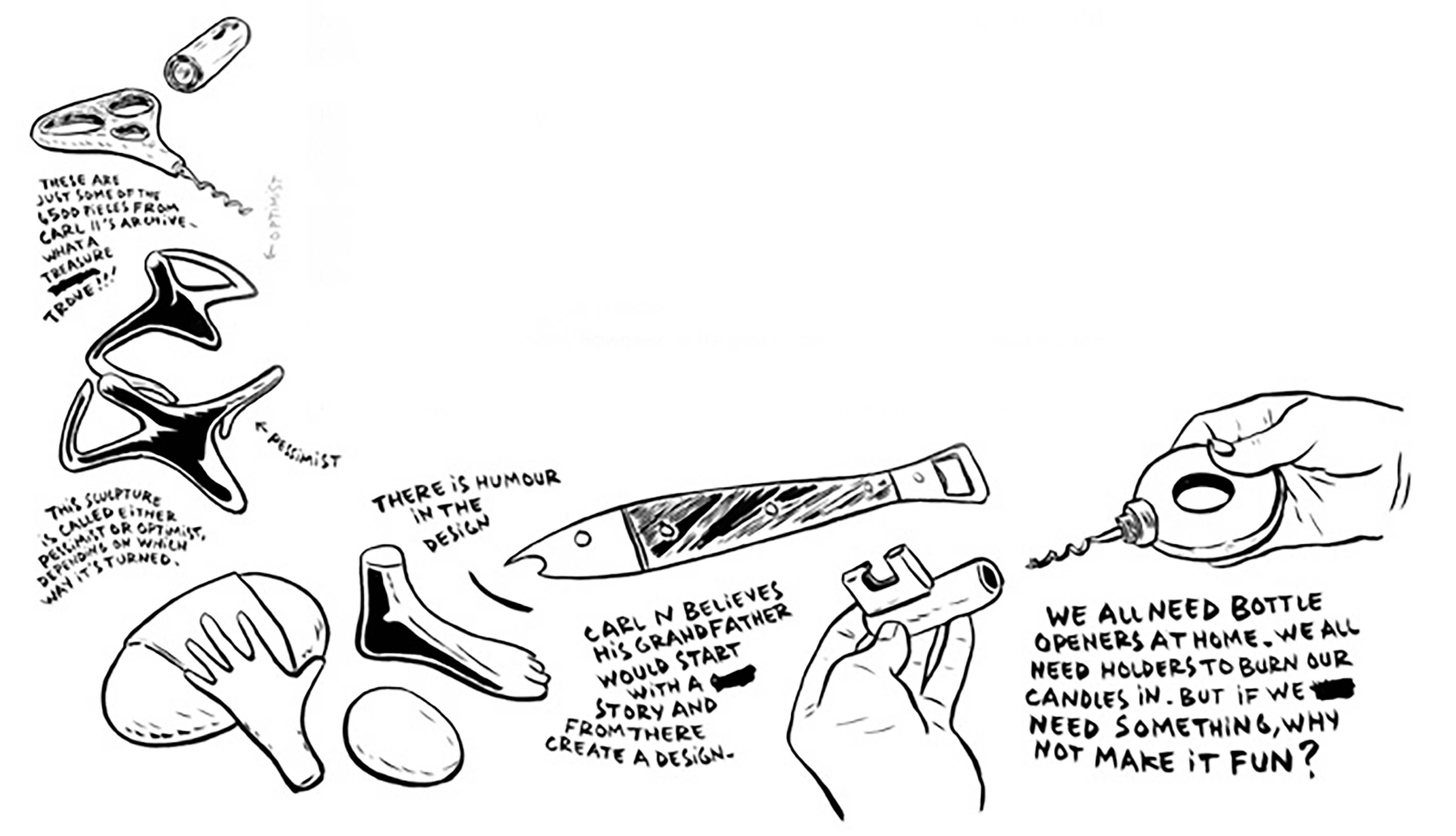 Illustrations produced in partnership with Winkreative
As a teenager, he apprenticed in his father's workshop, bringing a rare energy to the job that later earned him the mentorship of artist and theorist Johannes Itten, who helped him secure a place in the Bauhaus school. Here, Auböck's avant-garde style began to take shape. When his Bauhaus scholarship ran out 18 months in, he returned to Vienna to work at the family workshop, and it was then that he began to develop his own imaginative, modern-minded pieces. "The years following WWI were good for design but bad for production," says Carl IV. "There were few materials to work with, so my grandfather started working with very small pieces." The pieces that followed in the 1930s and 1940s achieved huge commercial success, earning Carl II a reputation as one of the most respected figures of Austrian modernism.
His designs breathed life into modernism by injecting a sense of humour. One of his tabletop sculptures is called either The Pessimist or The Optimist,
depending on which way it is turned. Another, a corkscrew, is adorned with a little hand, which when put back in the bottle looks like someone has fallen in. "This is what I call humour in product design," says Carl IV. "Maybe it's the story of someone who drinks too much? I think the story was there first. From the story he made the design." Carl IV doesn't remember much about his grandfather, who passed away when he was very young. But what the public may not know is that he was an avid painter. When the family exhibited his paintings for the first time, the response was astonishing. The work, which took much of its influence from the Bauhaus movement, had art critics scratching their heads, concluding they would need to rewrite the history of 20th-century Austrian art to include Carl II. Carl II and his son each developed their own style throughout a prolific collaboration. "My grandfather had a very organic approach, while my father relied on Japanese proportions and straight lines." Carl III's work was influenced by trinkets he brought back from India, South America and Indonesia; he was impressed by their form and what they felt like in his hands. Carl II never travelled. "He had it in his soul."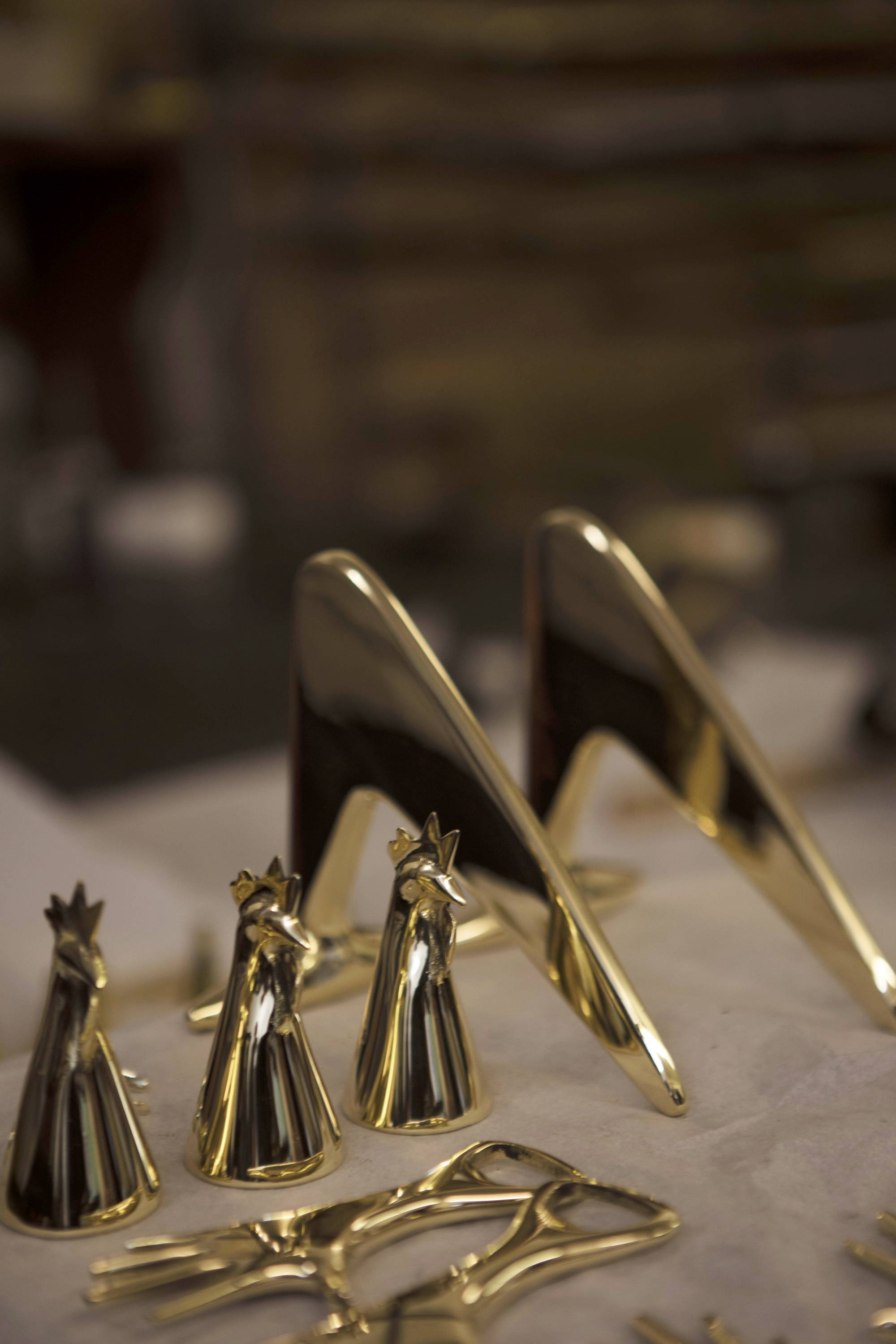 Photographs taken in the Auböck workshop in Vienna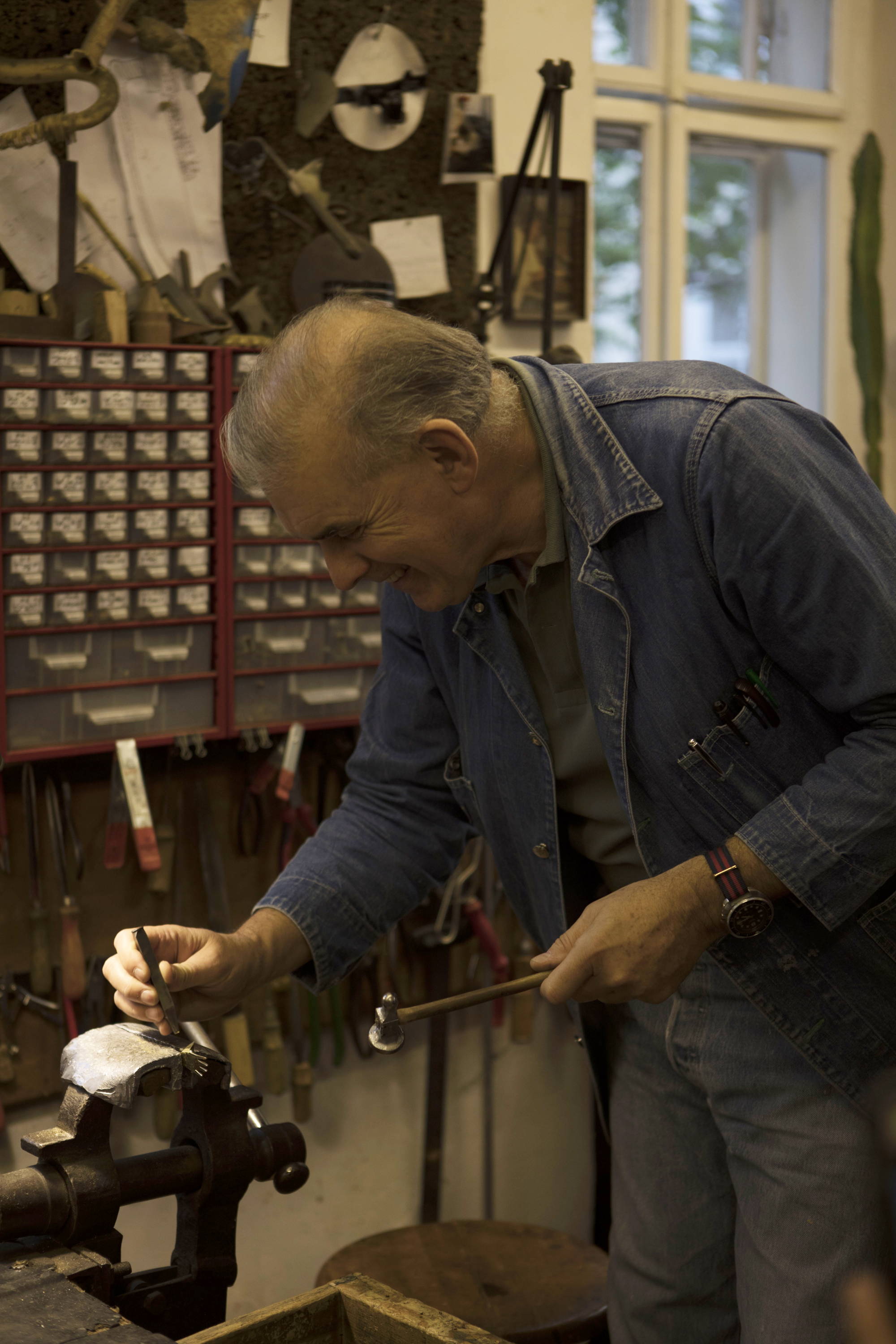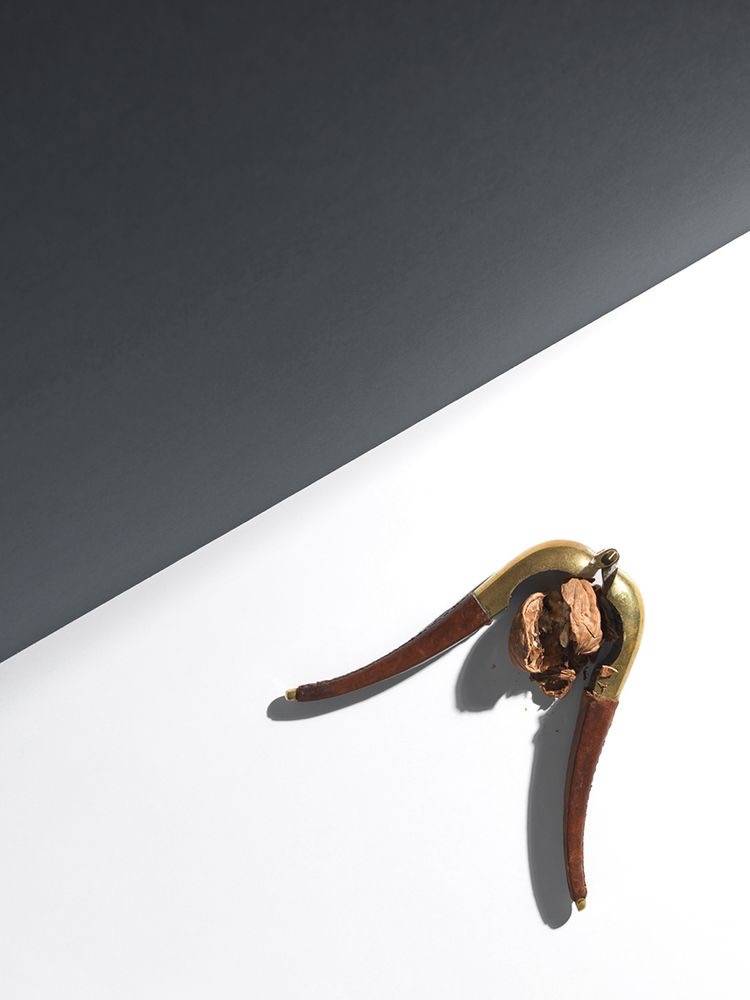 Image 1: Nutcracker
Image 2: Letter Opener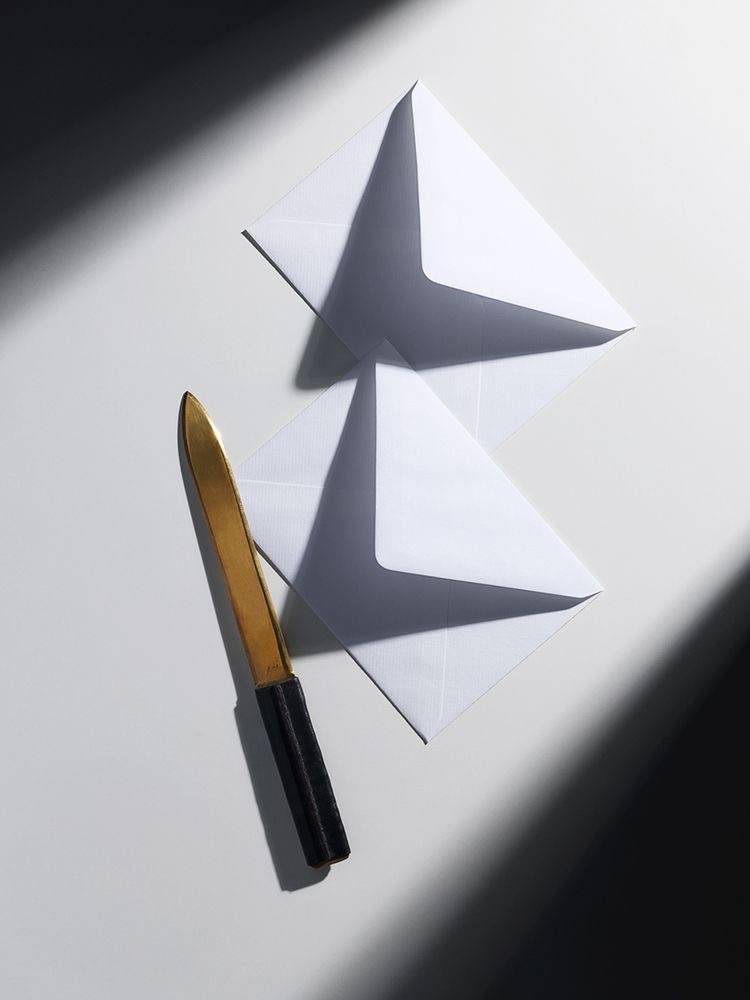 Today the original workshop in Vienna continues under the helm of Carl IV. In 1993, he and his sister, Maria, dove into their grandfather's archive of
more than 4,500 pieces and shared a carefully curated selection in an exhibition. "My father never thought of reviving old models; he thought only new
things would be the future of the workshop," says Carl IV. Murmurs of interest followed the exhibition and then skyrocketed. "It was like sleeping beauty," Carl IV says. "The beauty woke up and people were interested in the work again." Each piece from the Auböck workshop has distinctive charm. Perhaps what draws us to it most, however, is its gleeful practicality. If we need something for the home, why not make it fun? Why should what's necessary not make us happy, too? And herein lies the brilliance of the many Carls.
View our Carl Auböck pieces available for purchase here
---
Credits //
Photography c/o Sid Singh
Storybook 02 produced in partnership with Winkreative