Man of Parts is a furniture brand defined by the fact that it cannot be defined. The latest venture by Avenue Road founder, art and design curator Stephan Weishaupt, is hinged on the idea of a post-national identity – a global perspective, a diversity of influences.
Avenue Road has always been informed by Stephan's lifelong pursuit of the world's best craftsmanship and design. Man of Parts reflects the ongoing journey of a 21st-century nomad, driven by curiosity to disparate corners of the world – a collection, in other words, of inspiration picked up along the way. Man of Parts is where it all comes together.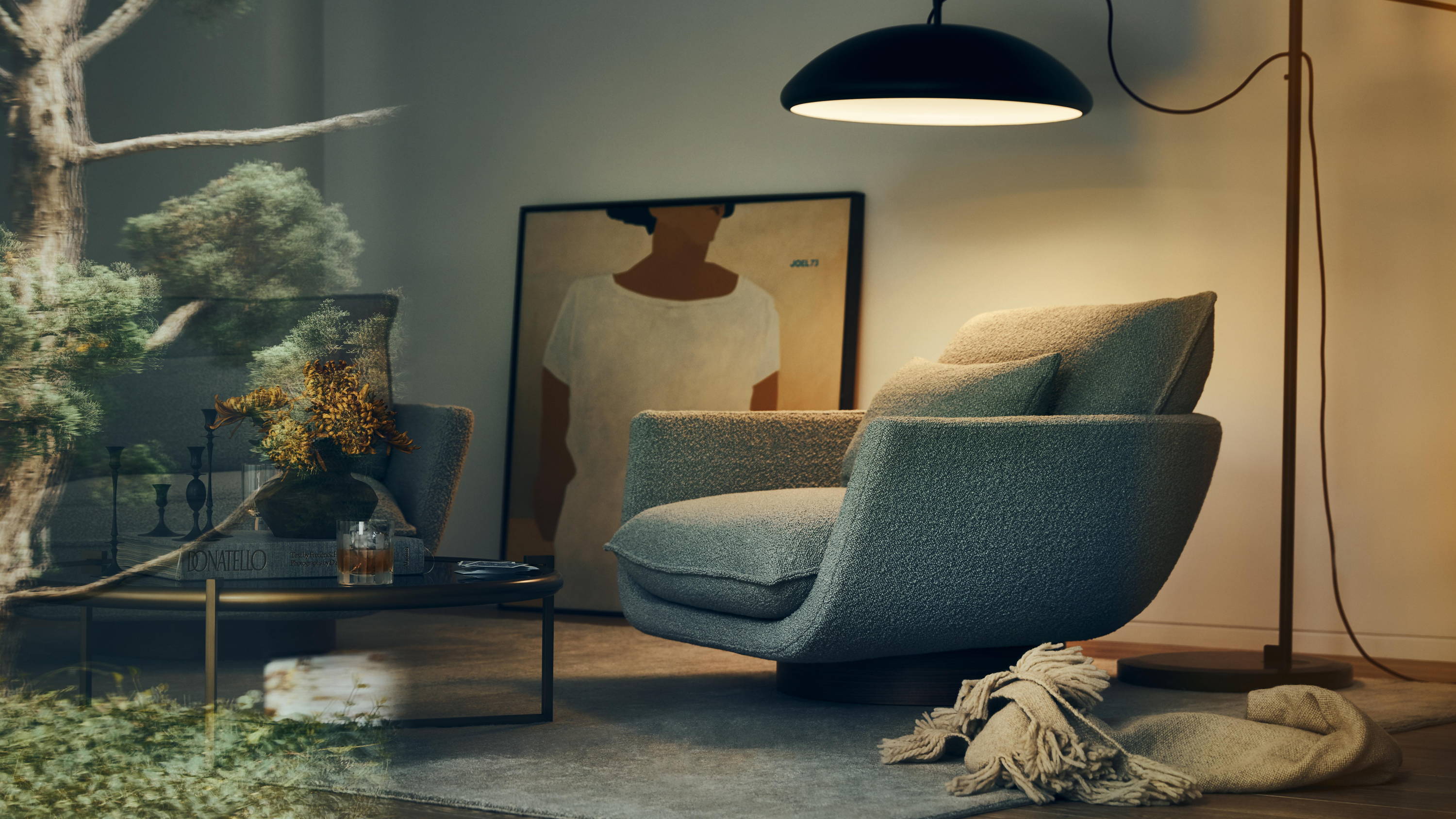 What else constitutes as "part" of a man of parts? The people, of course. "Personal friendships and connections are key for me as I have the sense that my colleagues and I have almost grown up together. It's about working with genuine people, who love what they do," says Stephan. Longtime friends – Osvaldo Tenorio, Yabu Pushelberg, Sebastian Herkner – are behind the beautifully crafted pieces in the launch collection.
From Belgium to Brazil, Vienna to Vancouver, Man of Parts celebrates a globally-informed aesthetic. The brand is characterized by the belief that we create interiors based on our own experiences – wherever they may have taken us. That's why you won't find a singular style in our collection, but rather, one made up of many.
"We don't brief our designers with a prescriptive brief," says Stephan. "What's common to all our designs is the range of contexts they can fit in." This is inherent in each of the 27 furniture, lighting and accessory products and the supplementing collection of 11 leathers and fabrics.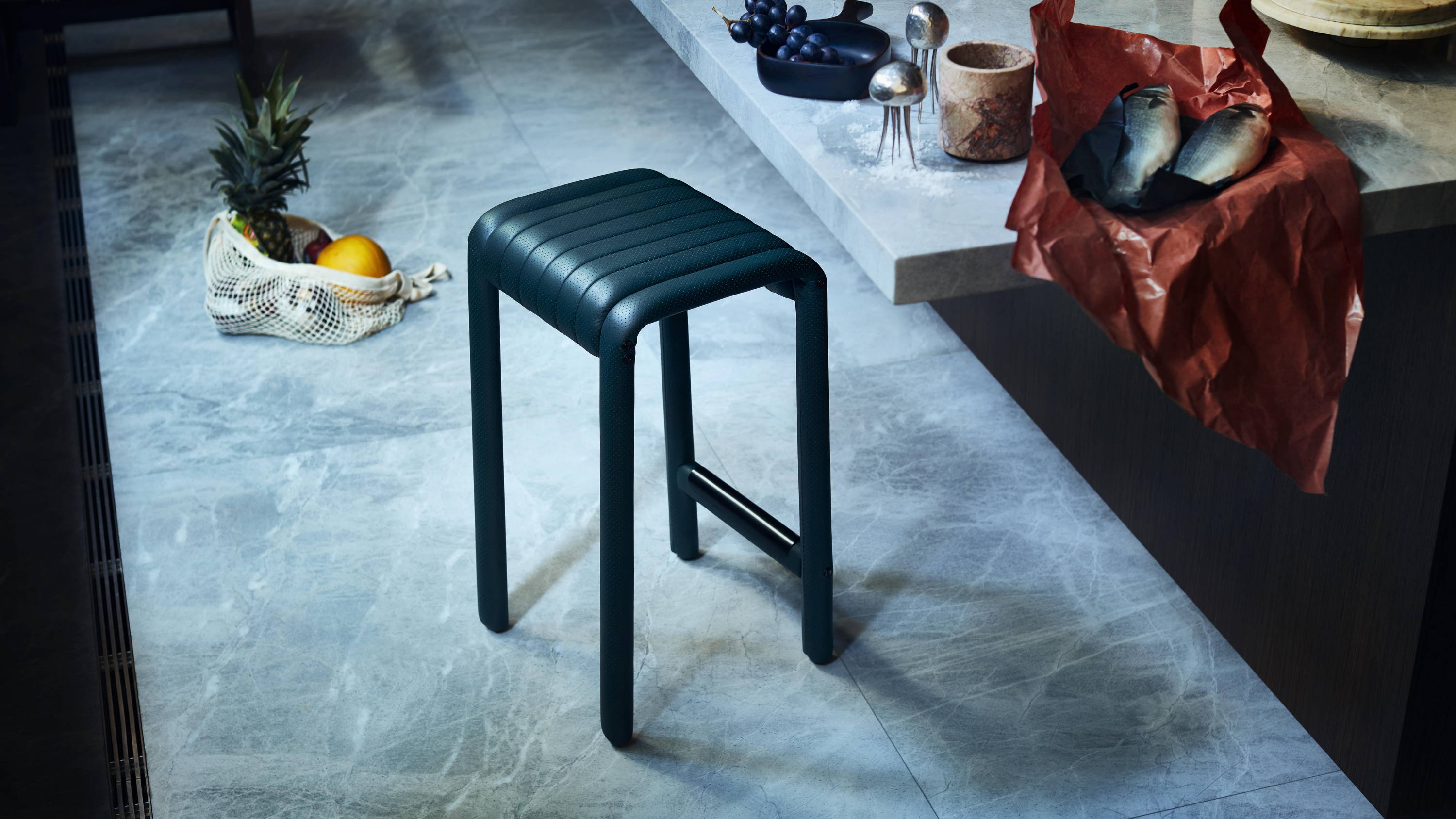 At the heart of Man of Parts, there are a few elements that unify the collection. Forward-thinking. Confidence. Above all, quality. The idea for brand has been with us for a long time, but it was important to push every piece as far as possible. This takes time.
The Alexander Street seating by Philippe Malouin, for instance, required three years to fine-tune the geometry. "It's a complex piece, we took the time to get it right, rather than rush it to the market," Stephan continues. The result is a handsome collection of chairs and stools crafted from perforated leather, coming in inky shades of blue, green or grey.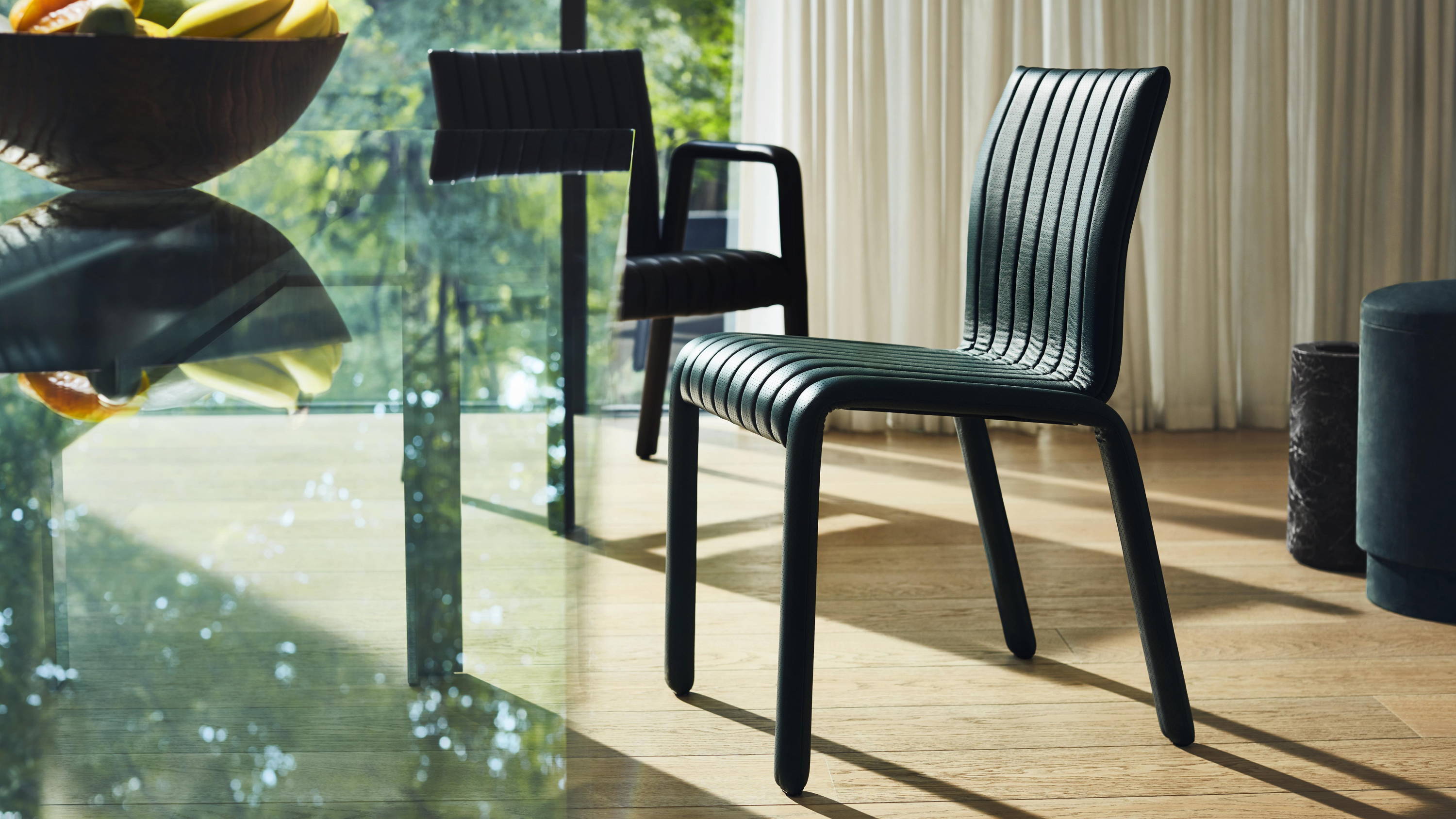 The Alexander Street's namesake is located in Montreal's western suburbs, where British-Canadian designer Malouin grew up. Each piece in the Man of Parts collection is named after a place in the world that's either close to the designer's heart or bears a physical kinship. Ditto the Lombard Street sofa, designed by longtime friends Yabu Pushelberg. San Francisco's Lombard Street famously twists and turns down a steep hill. Yabu Pushelberg echo the street's shape with the sofa's elegant curve. We apply this naming convention intentionally, to express our underlying belief that beautiful design is informed by a sense of place.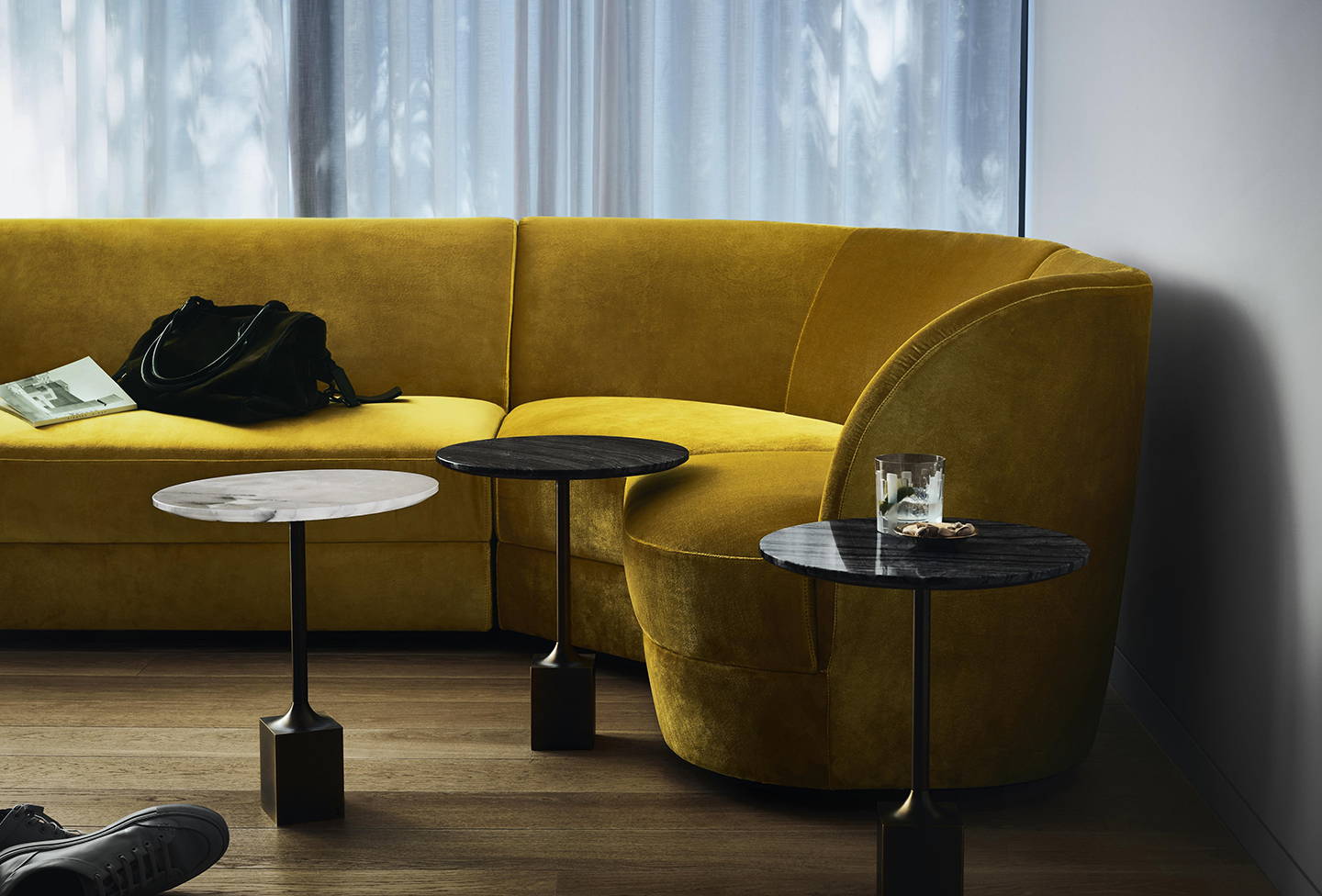 Man of Parts will do things a little differently. Our experience with Avenue Road means we know to take extra care in areas that other furniture brands might overlook. Man of Parts will offer the same high standard of service that Stephan and the team established at Avenue Road, including visualization tools, much shorter lead times and transparent communication at all points. Our warehouse in Munich is well-stocked, ensuring the immediate gratification of in-stock products.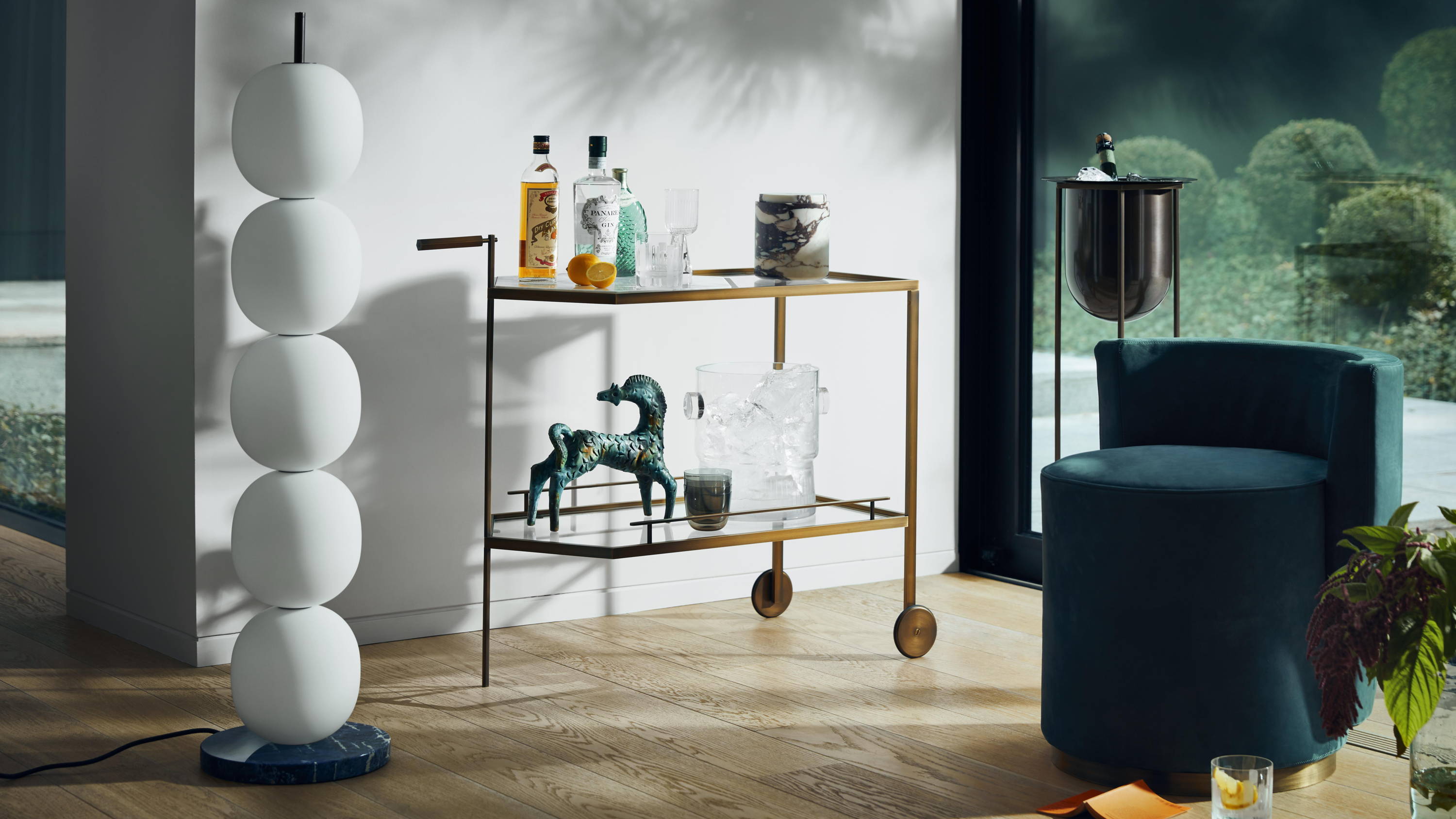 Man of Parts is available exclusively through Avenue Road in North America and select retailers around the world. To view the collection, please visit the Avenue Road showroom and someone from our team will be pleased to show you the new collection.
---
Words by AVENUE ROAD
Images by Michael Graydon and Brandon Titaro