Bruno Moinard, a wearer of many hats, has grown a prominent career as a designer, architect, scenographer, draftsman, and painter. Working diligently to ensure a vision of timeless luxury, Moinard's artistry is carried out in all aspects of his work.
Above all else, Bruno Moinard is an artist.
Attending the Ecole Nationale Supérieure des Arts Appliqués et Métiers d'Art in Paris at fifteen, Moinard's talents as a painter were developed early. Painting, so deeply rooted in Moinard's upbringing, continues to be inseparable from the designs he creates today. It follows him around wherever he goes. Sketching everywhere, Moinard is notorious for bringing a supply of coloured markers with him in his suitcase in case inspiration strikes.


AVENUE ROAD Vancouver//
Suasa Table & Vernon High Armrest Dining Chairs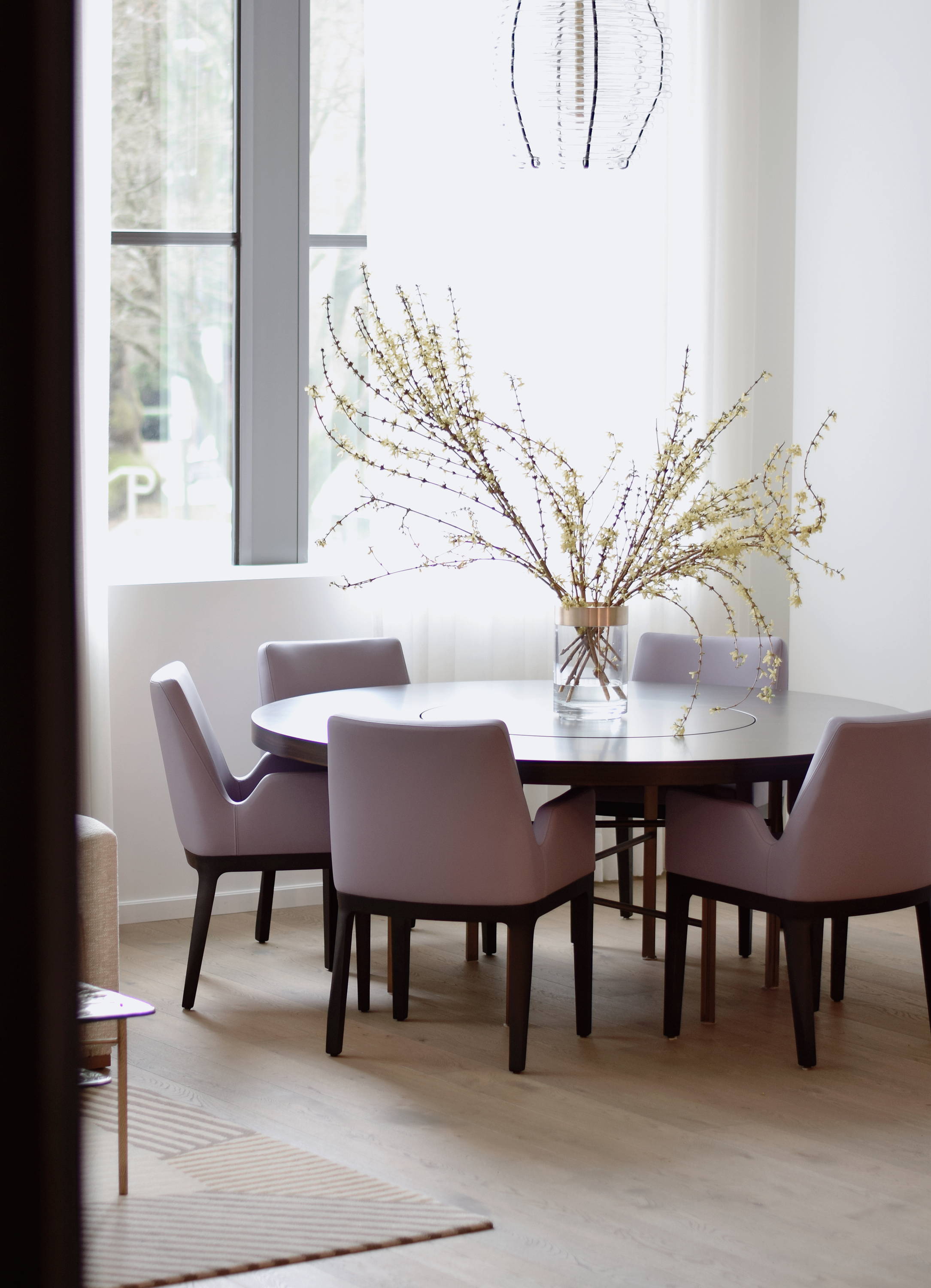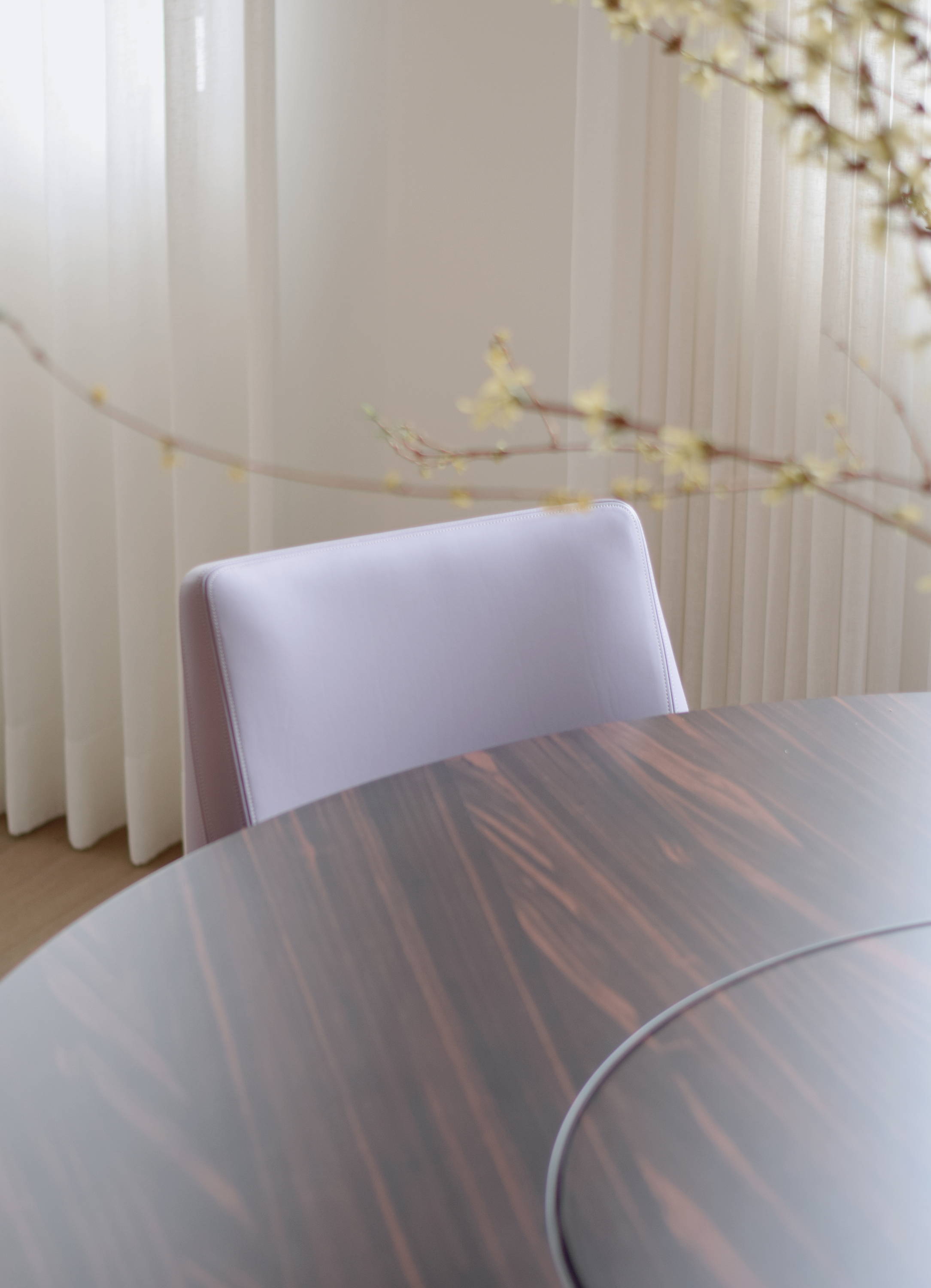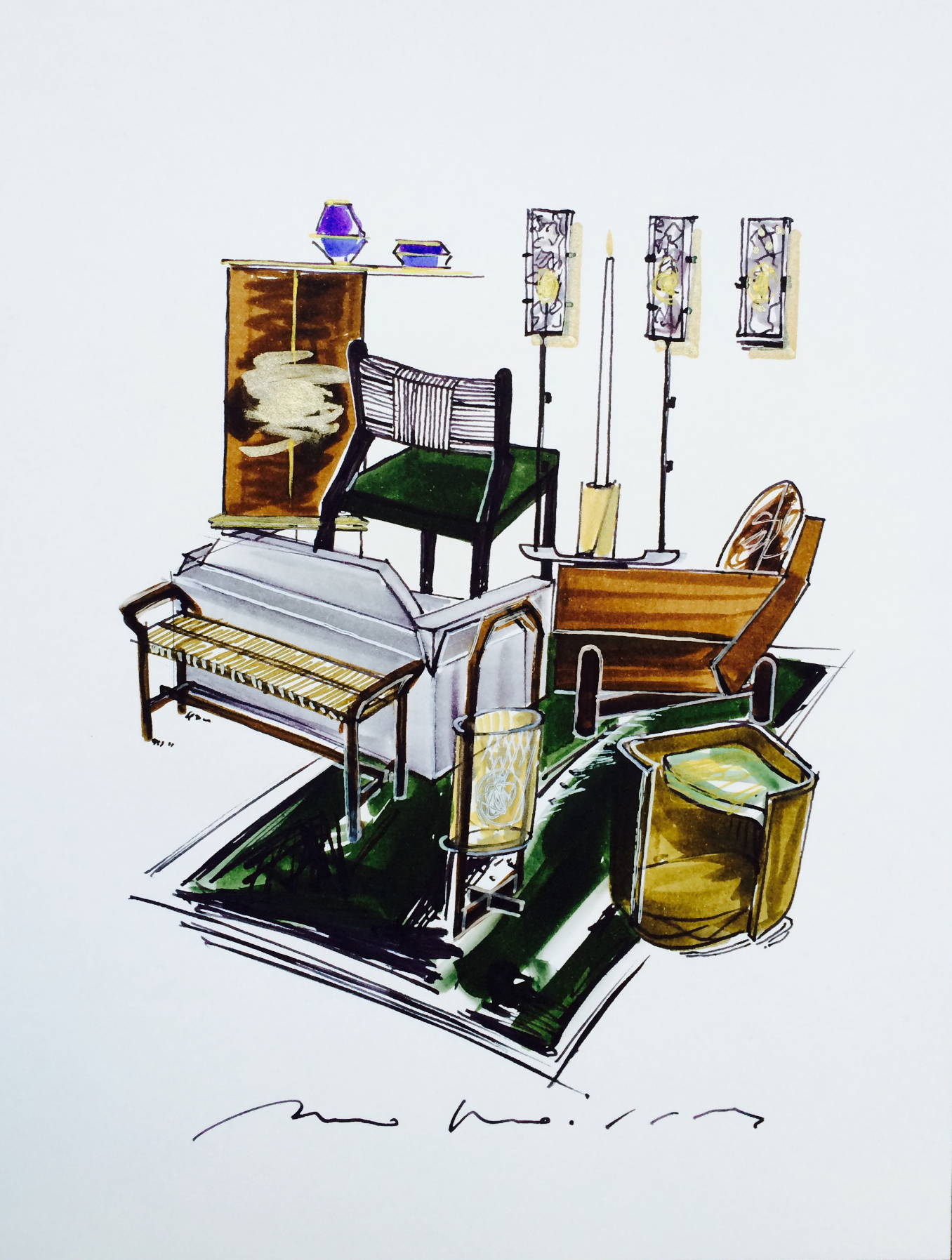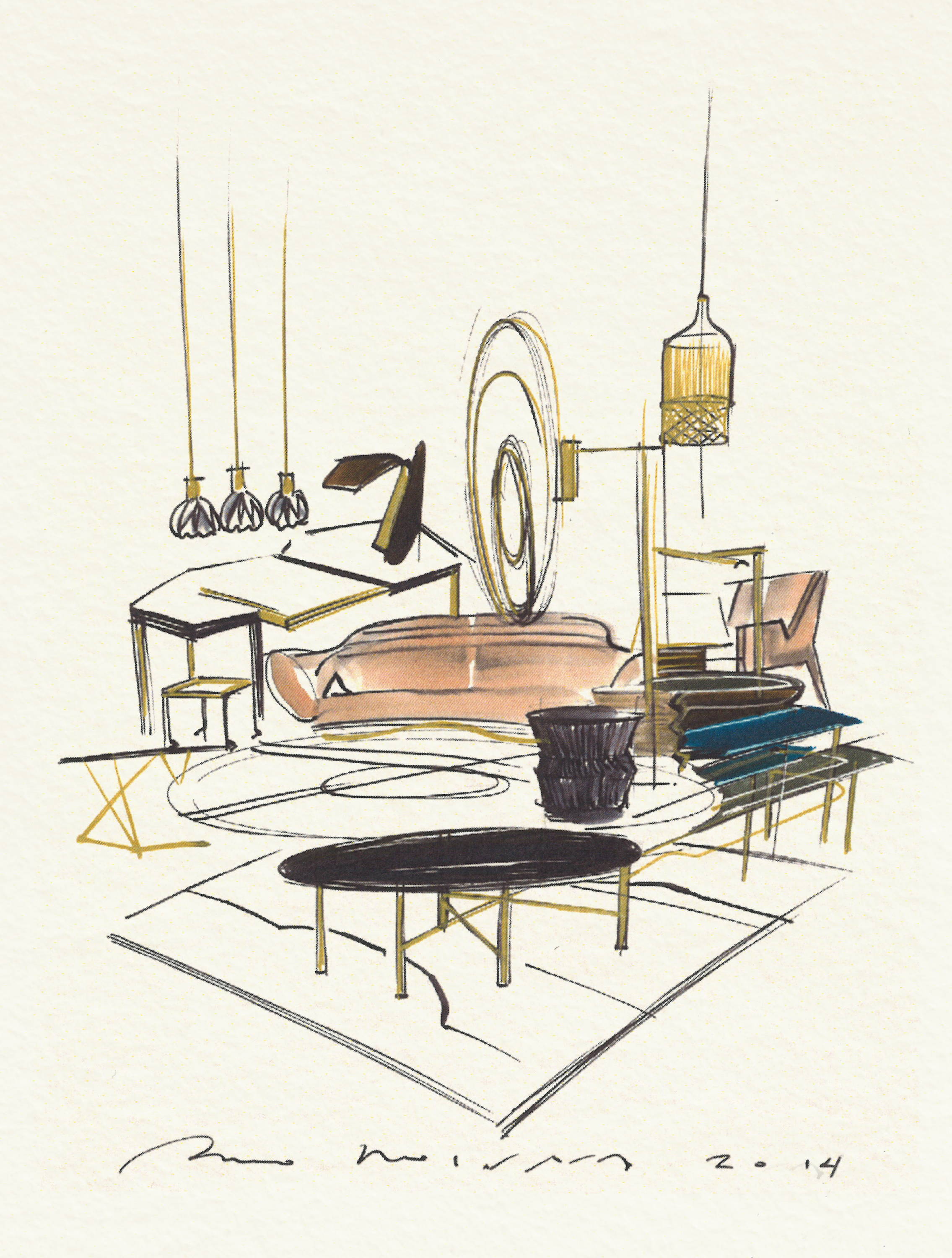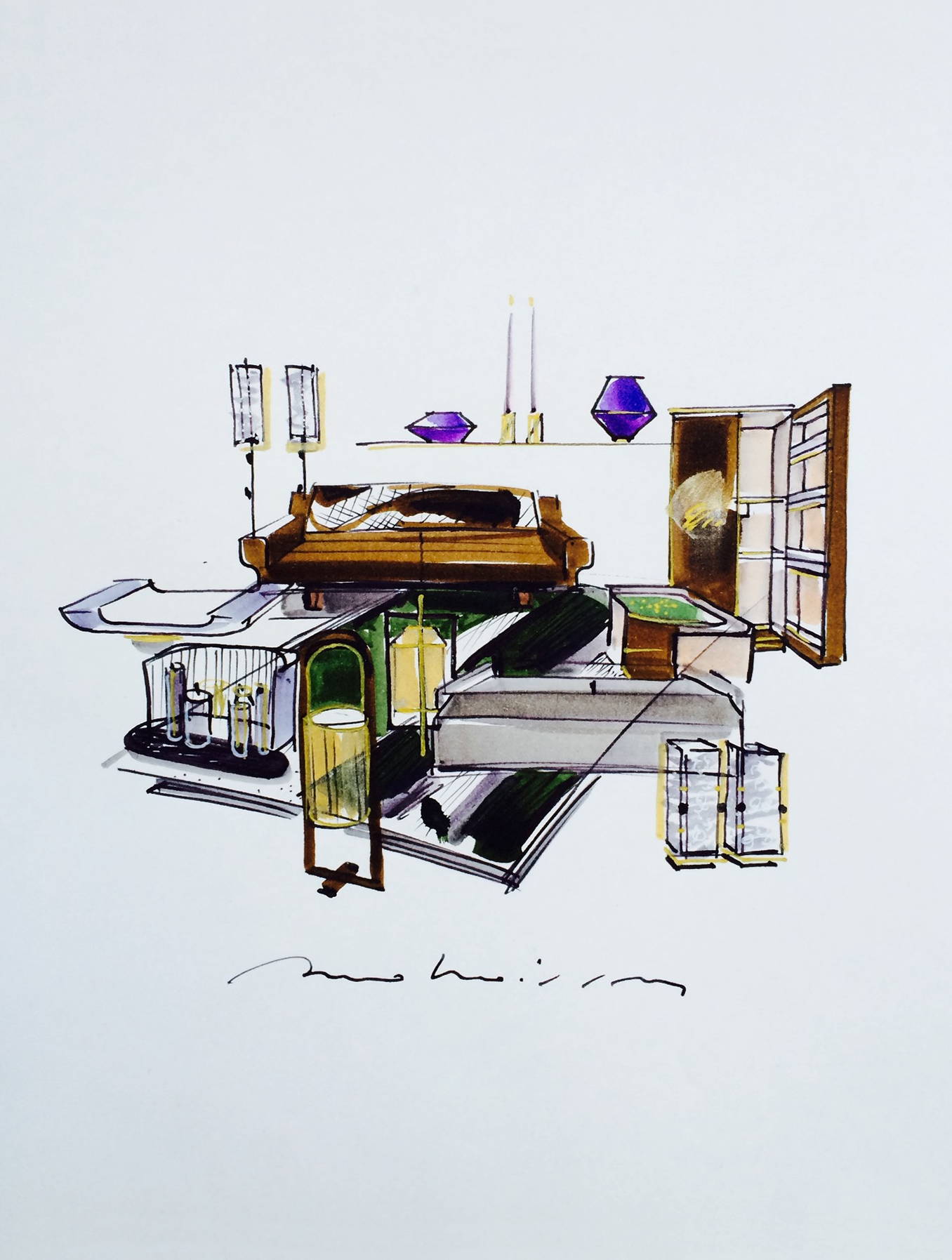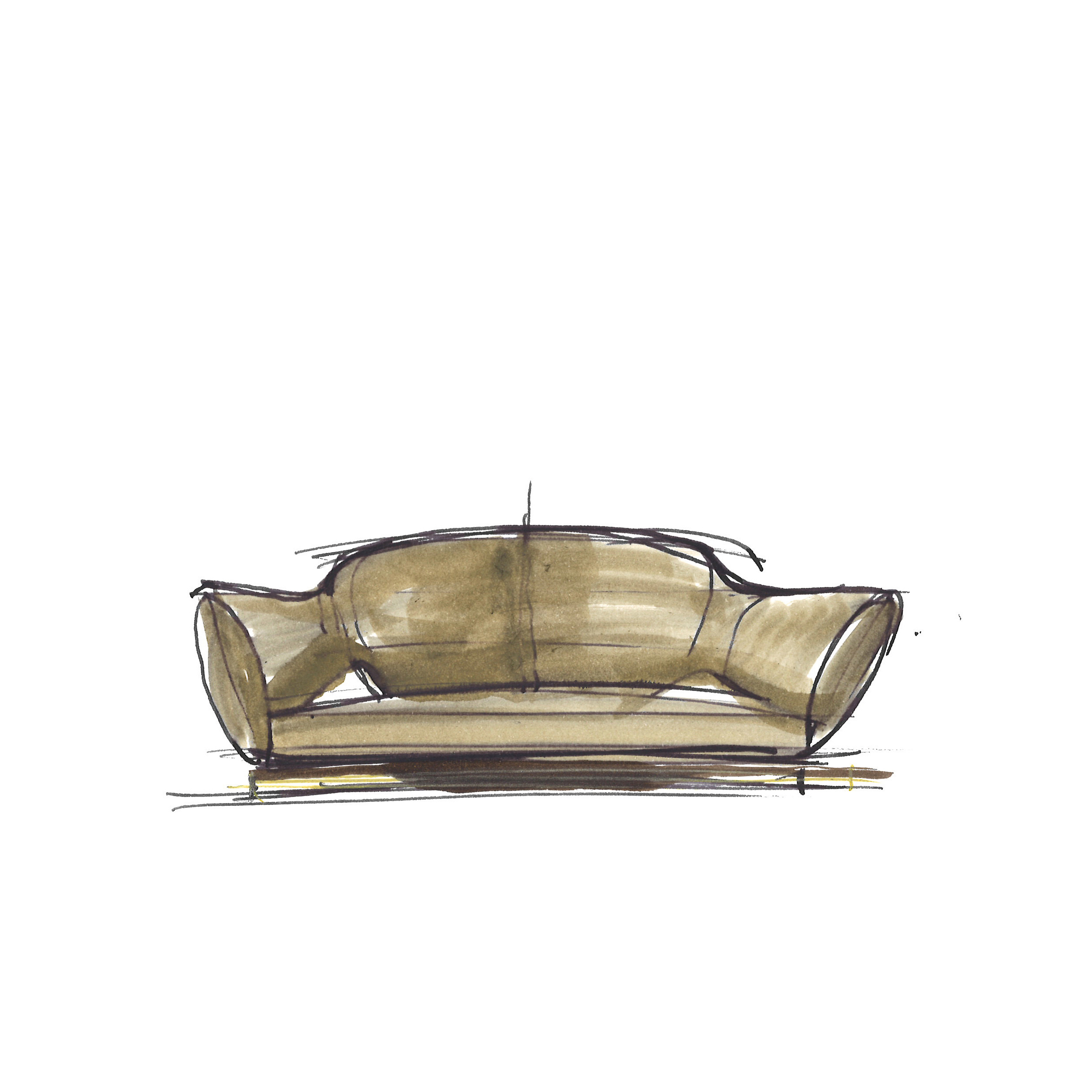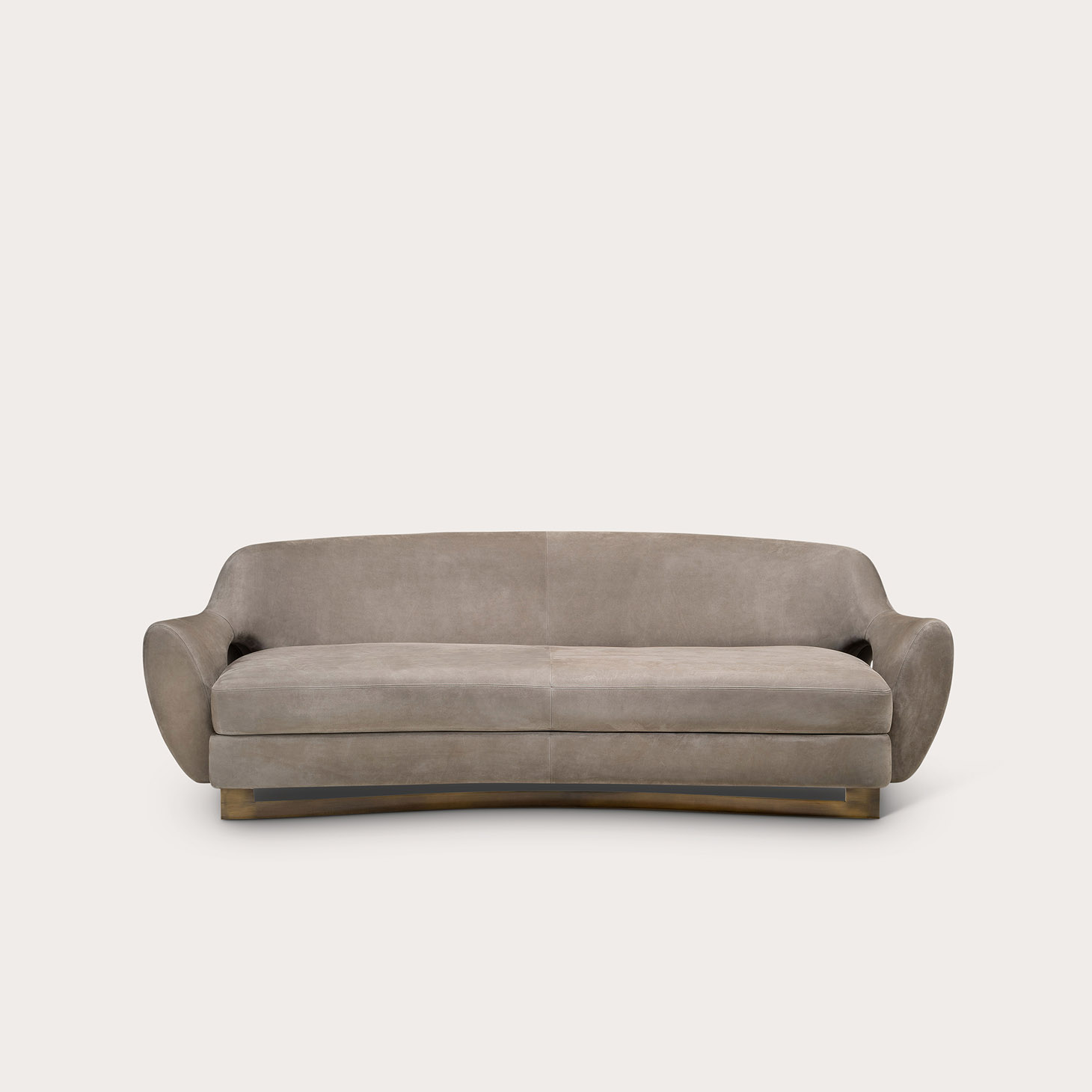 These sketches, however, aren't just meaningless scribbles. They are part of Moinard's artistic process. Each one is a work of art. Every line and stroke compose an idea, bringing life to Moinard's timeless visions. Moinard takes beautiful ideas from paintbrush to reality.
Some of his most recognizable works and projects can be found in Moinard's archive from popular products such as the Gumi, Tari, Dinant, or Asan, as well as world-renowned interior design projects such as Cartier and Veuve Cliquot.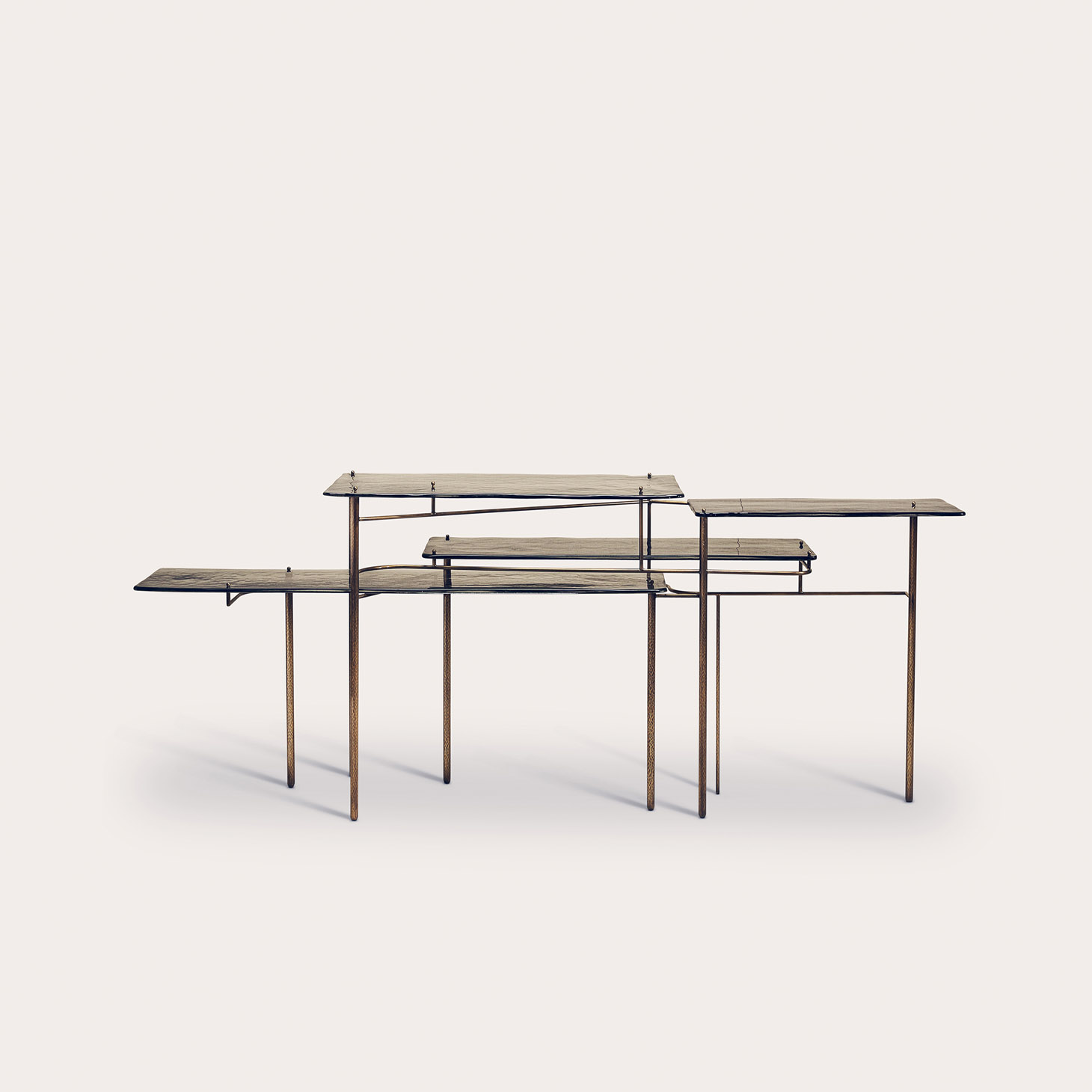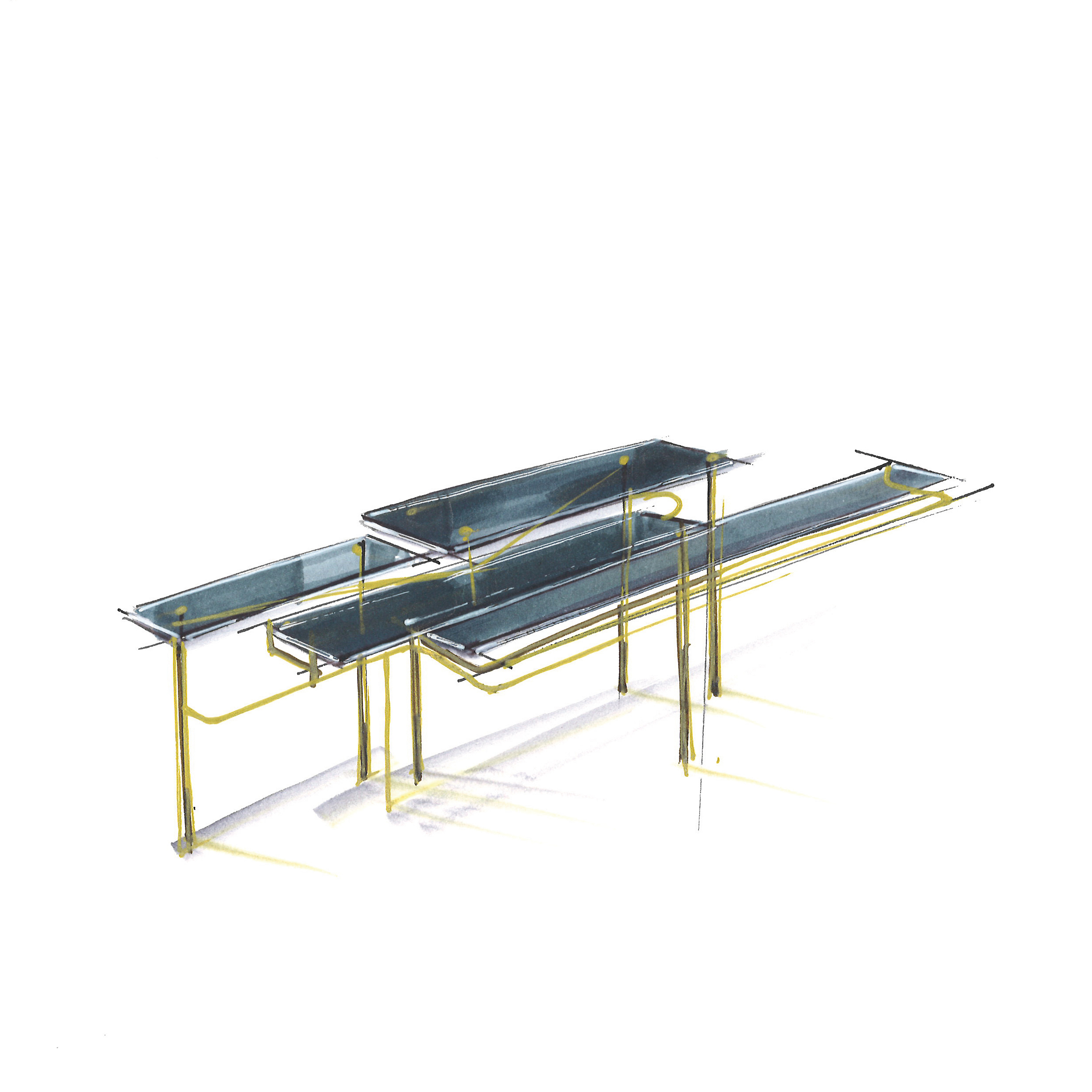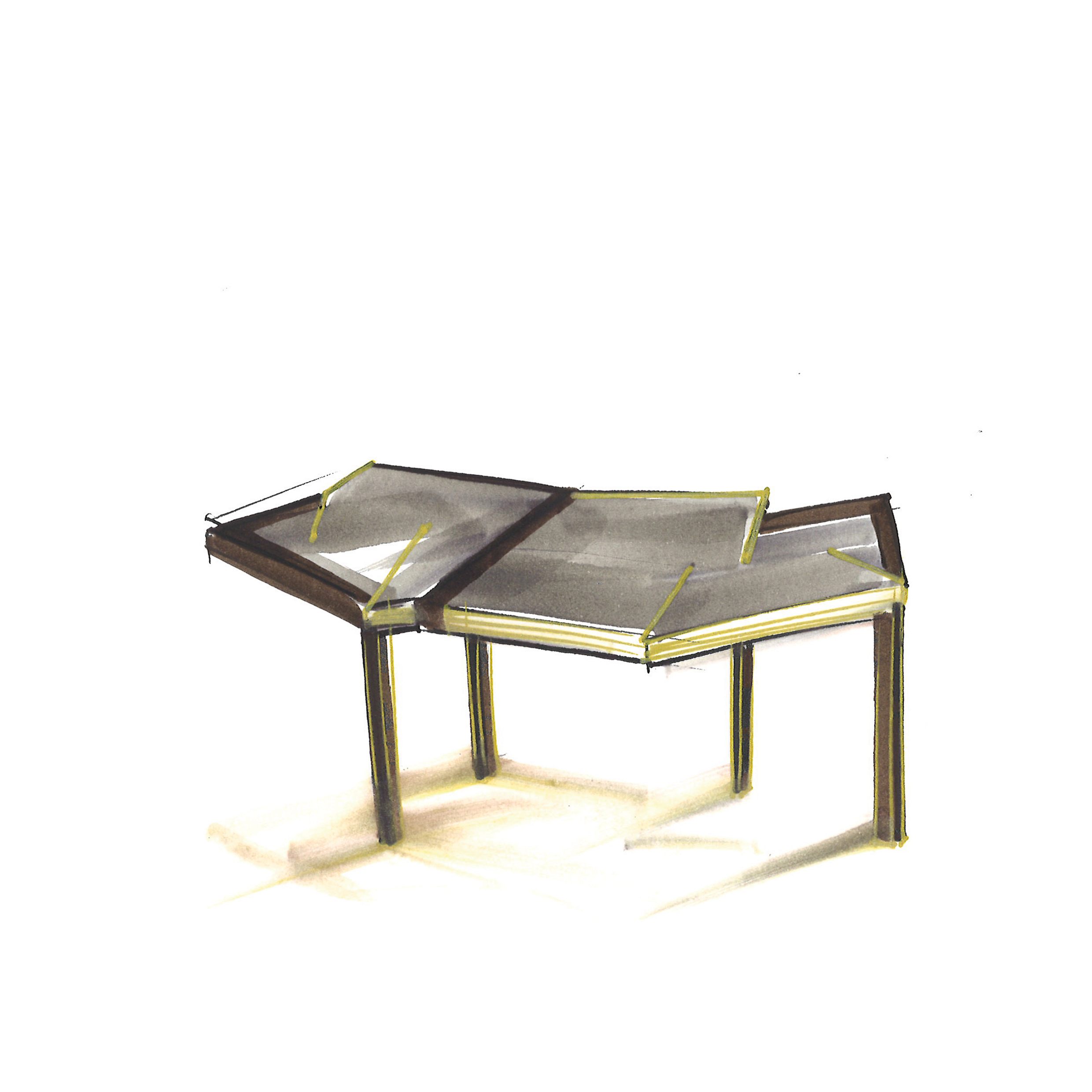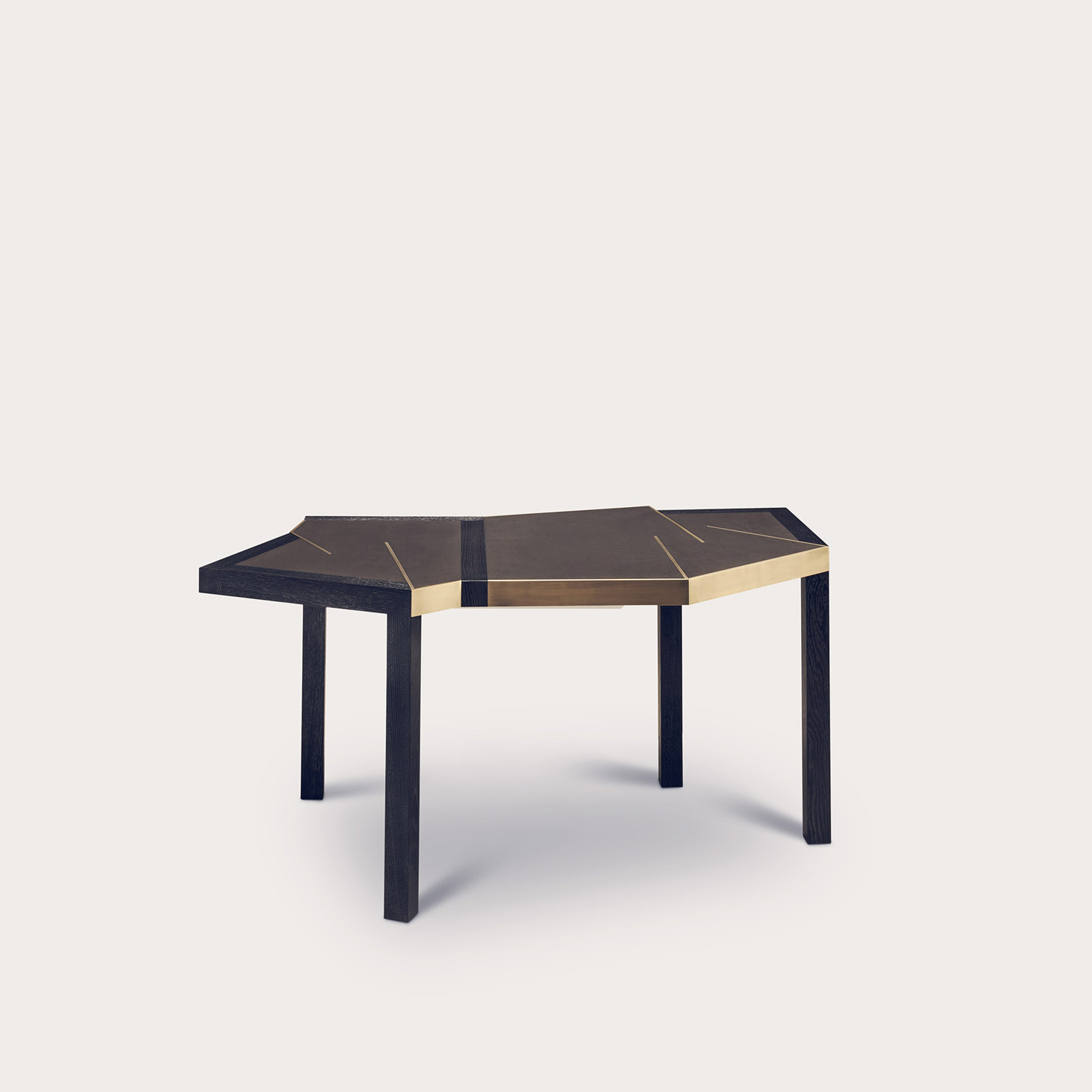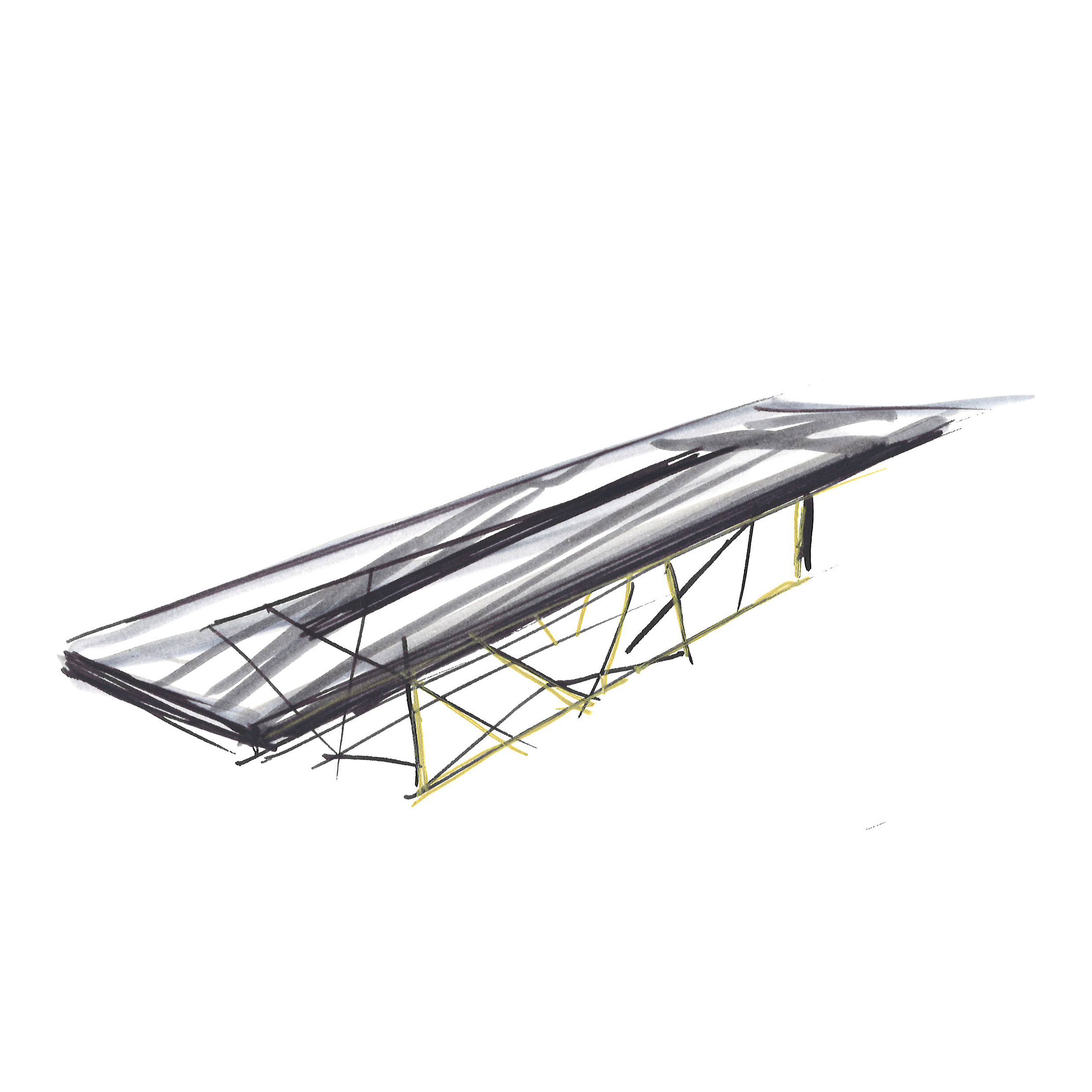 Completing the interior design for over three hundred and forty Cartier boutiques around the world, Moinard's passion for modern luxury is unparalleled. Pictured here are his sketches of Cartier boutiques in Cannes and Singapore, along with his work on the Veuve Cliquot Hotel du Marc Champagne house, showcasing Moinard's flair for classic modern design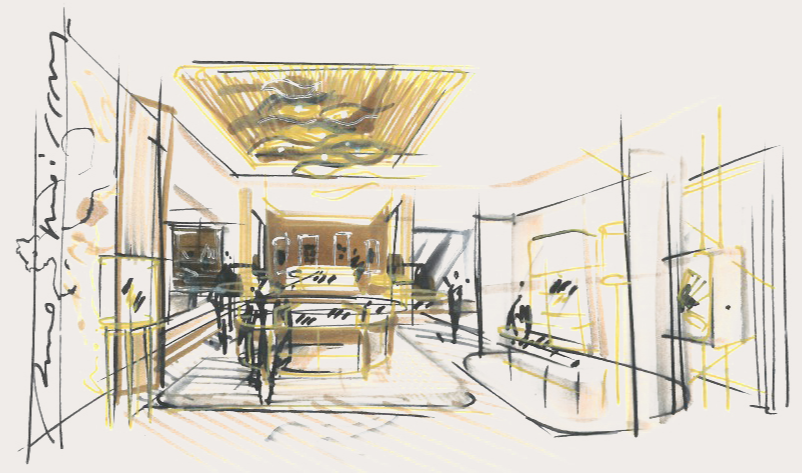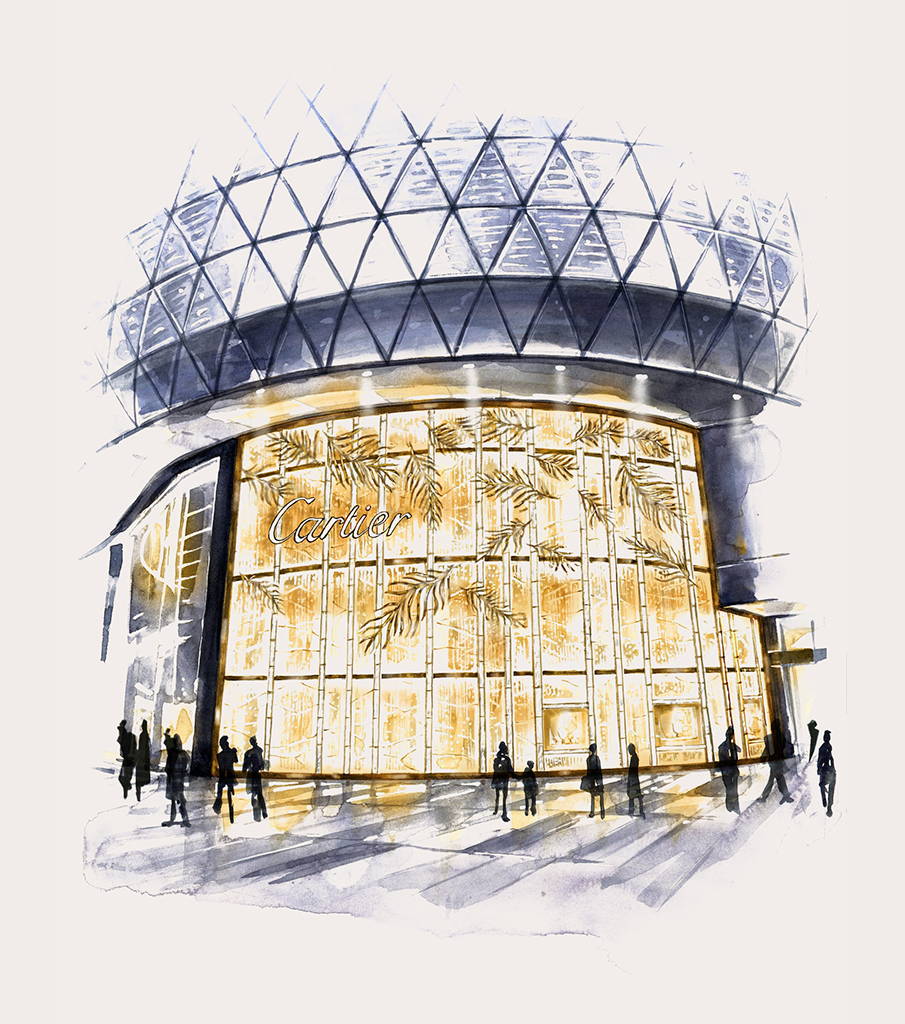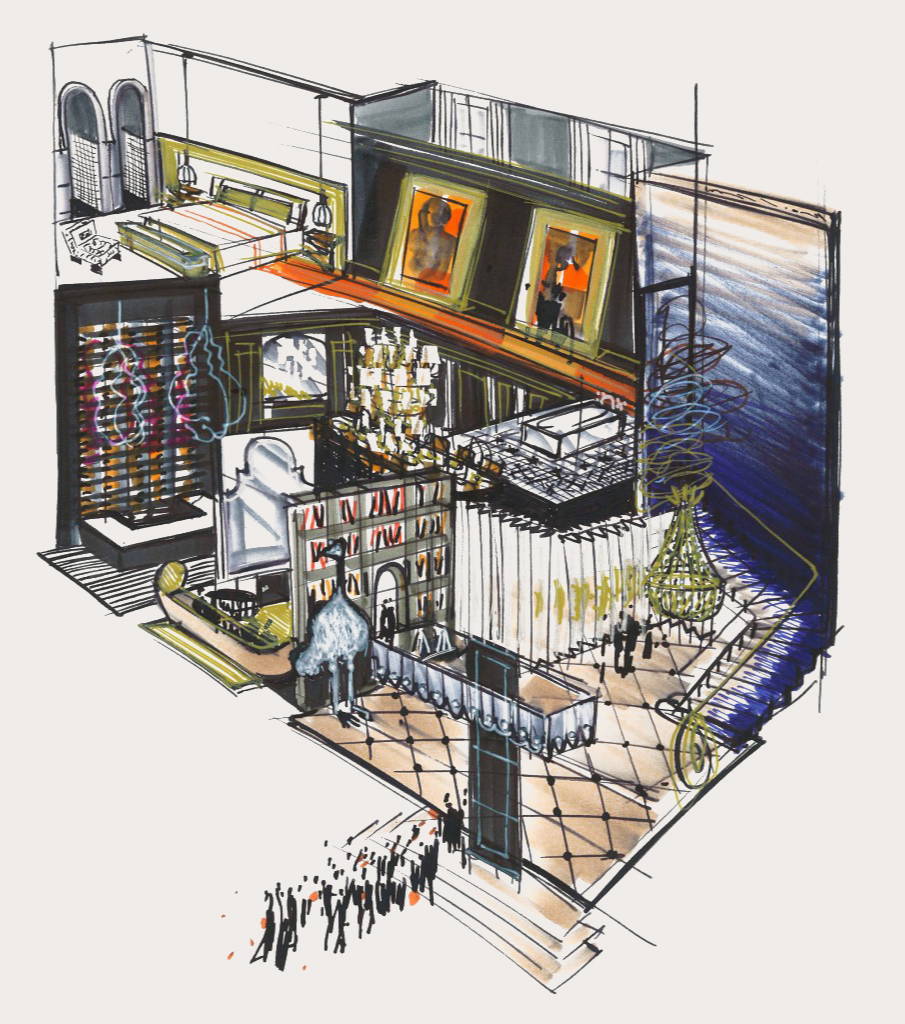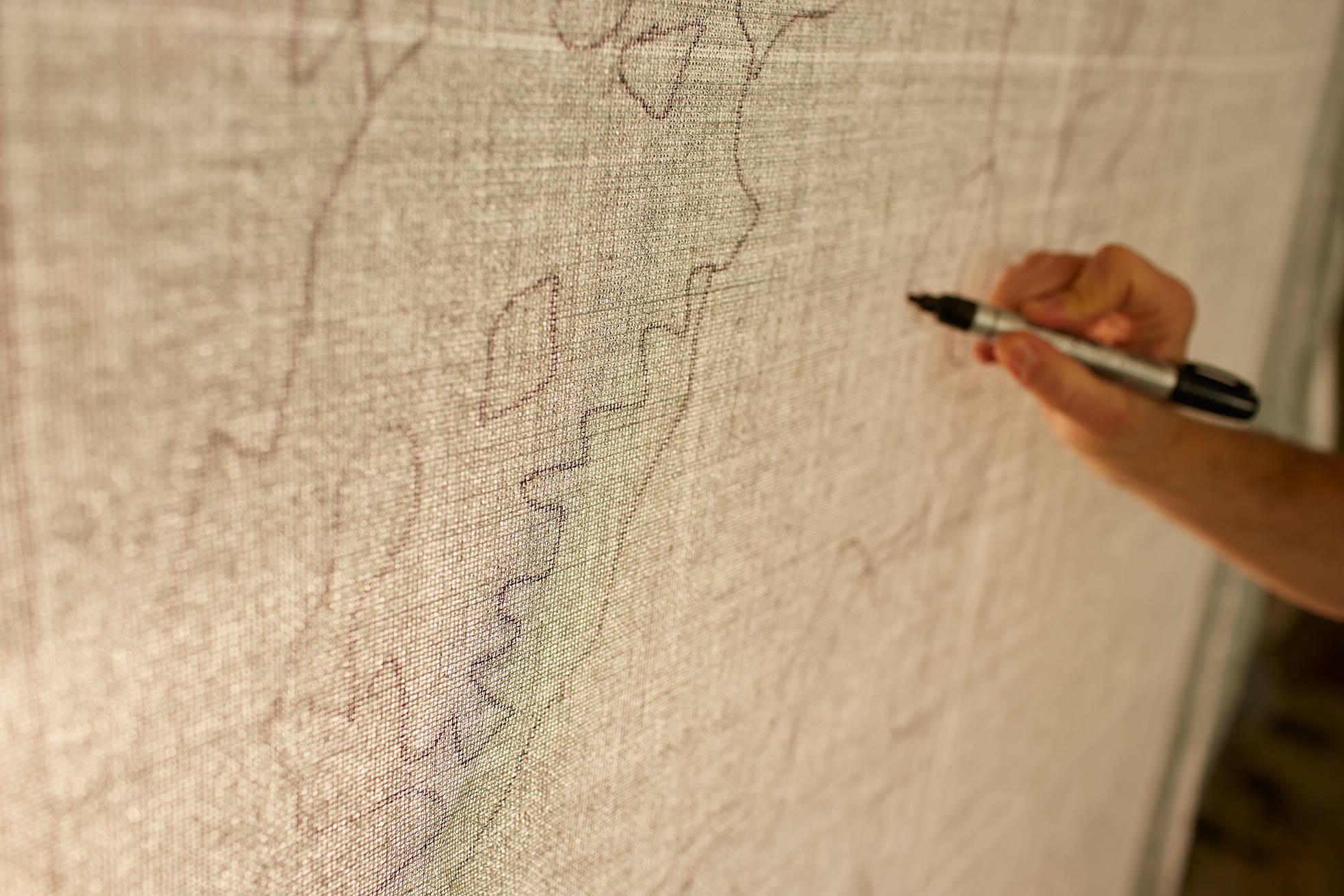 Not only does the artistic progression of Moinard's work hold us captivated, but so do the processes of making each item by hand. Provided with a behind-the-scenes peak, we wanted to share a closer look at how some of our favourite objets d'art are crafted.
Some of the most incredible Bruno Moinard Editions creations are the hand made woven tapestries. The canvas is mapped out by enlarging and adapting paintings or sketches oftentimes made by Moinard himself.
Here we witness the inception of a tapestry, where colours are blocked off and attributed to each section based on Moinard's paintings. AVENUE ROAD founder Stephan Weishaupt utilizes one exceptional tapestry as a headboard in his home as shown below.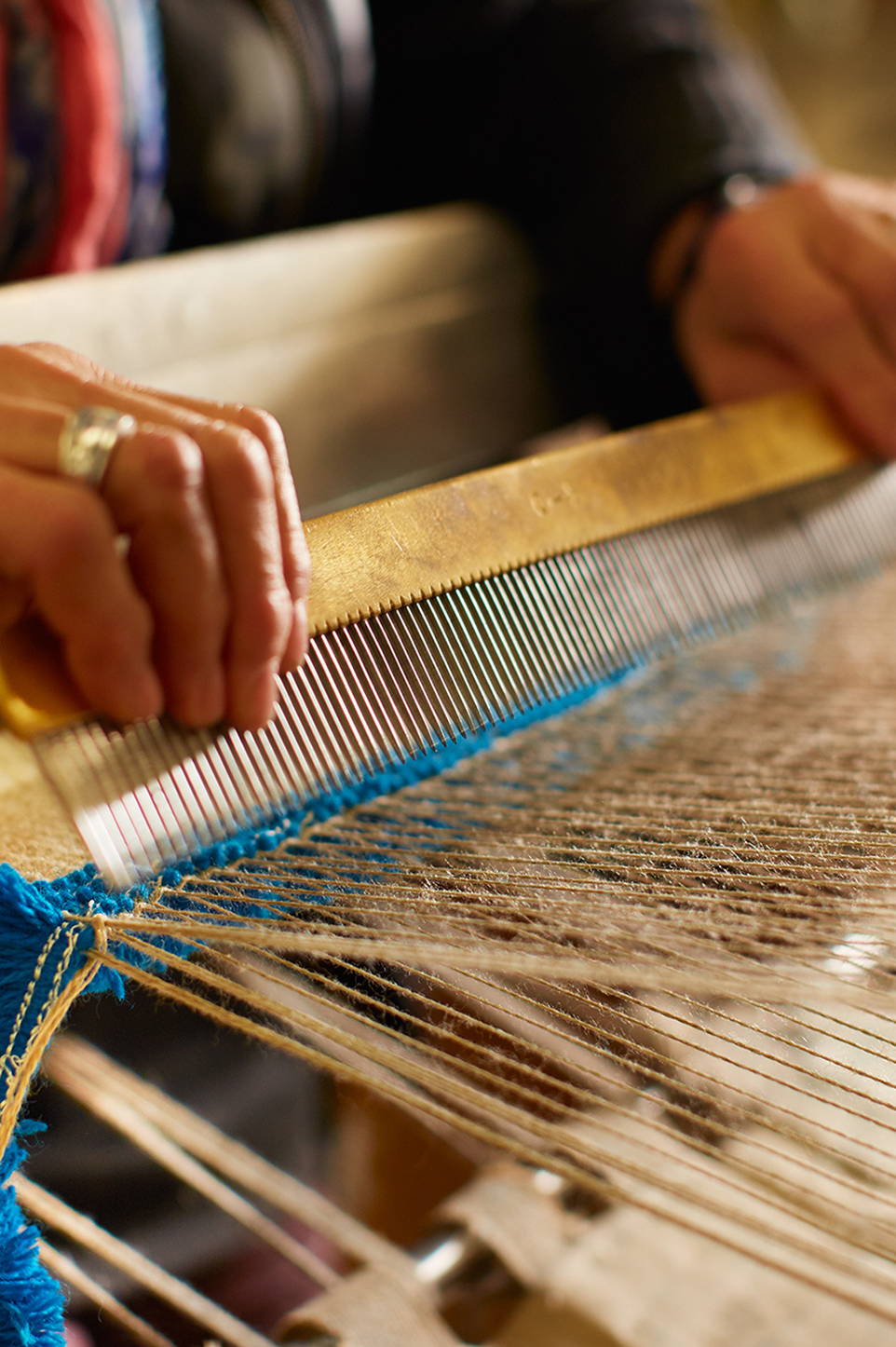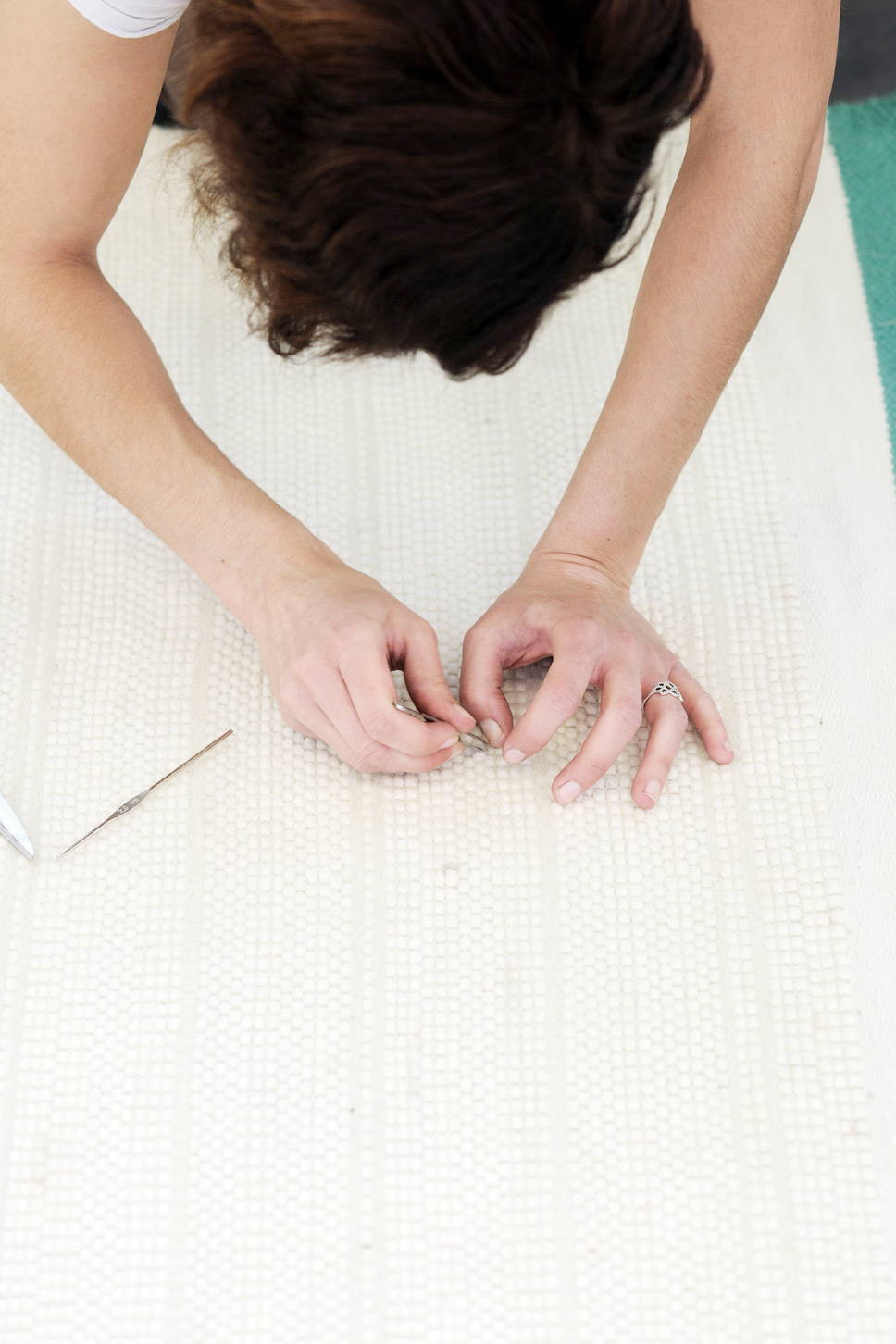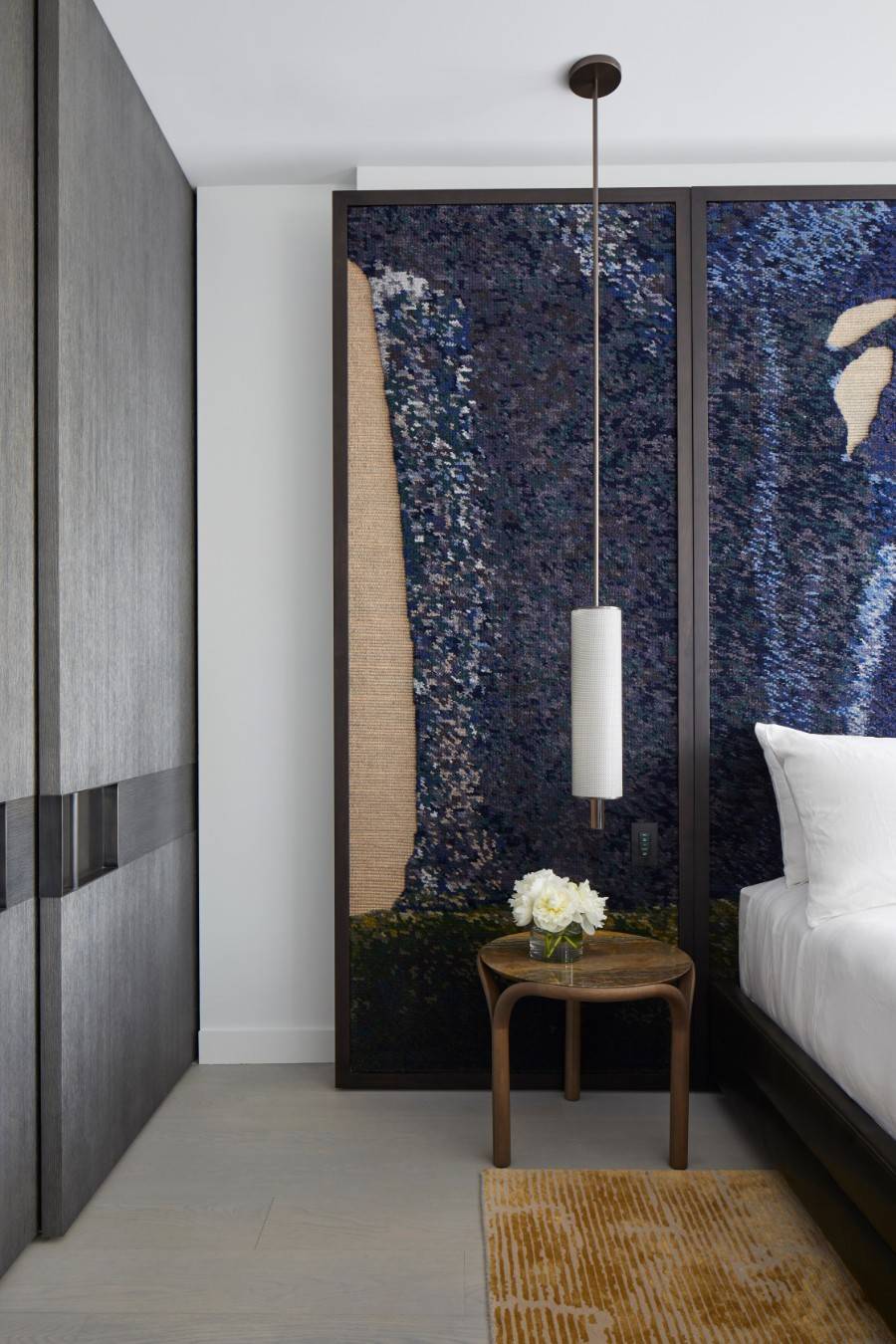 Also representative of Moinard's tactile craftsmanship, the Dugo side table, made from a cast mold, and the Faro table lamp made of patinated bronze, are both treated with high temperatures by hand. These elegant and robust Bruno Moinard Editions pieces are constructed so that they will last a lifetime.
For more information on Bruno Moinard Editions products or to make an appointment with our knowledgeable sales team, please contact us at arsales@avenue-road.com.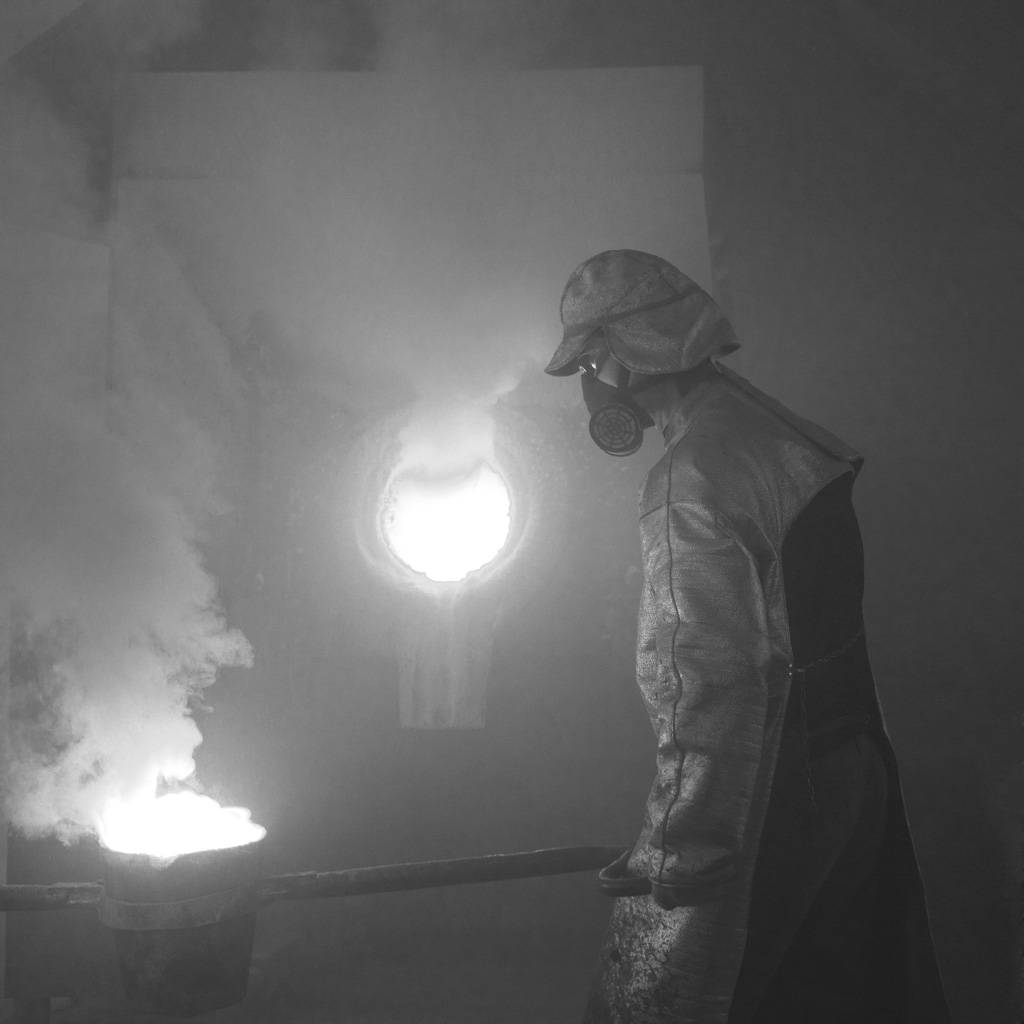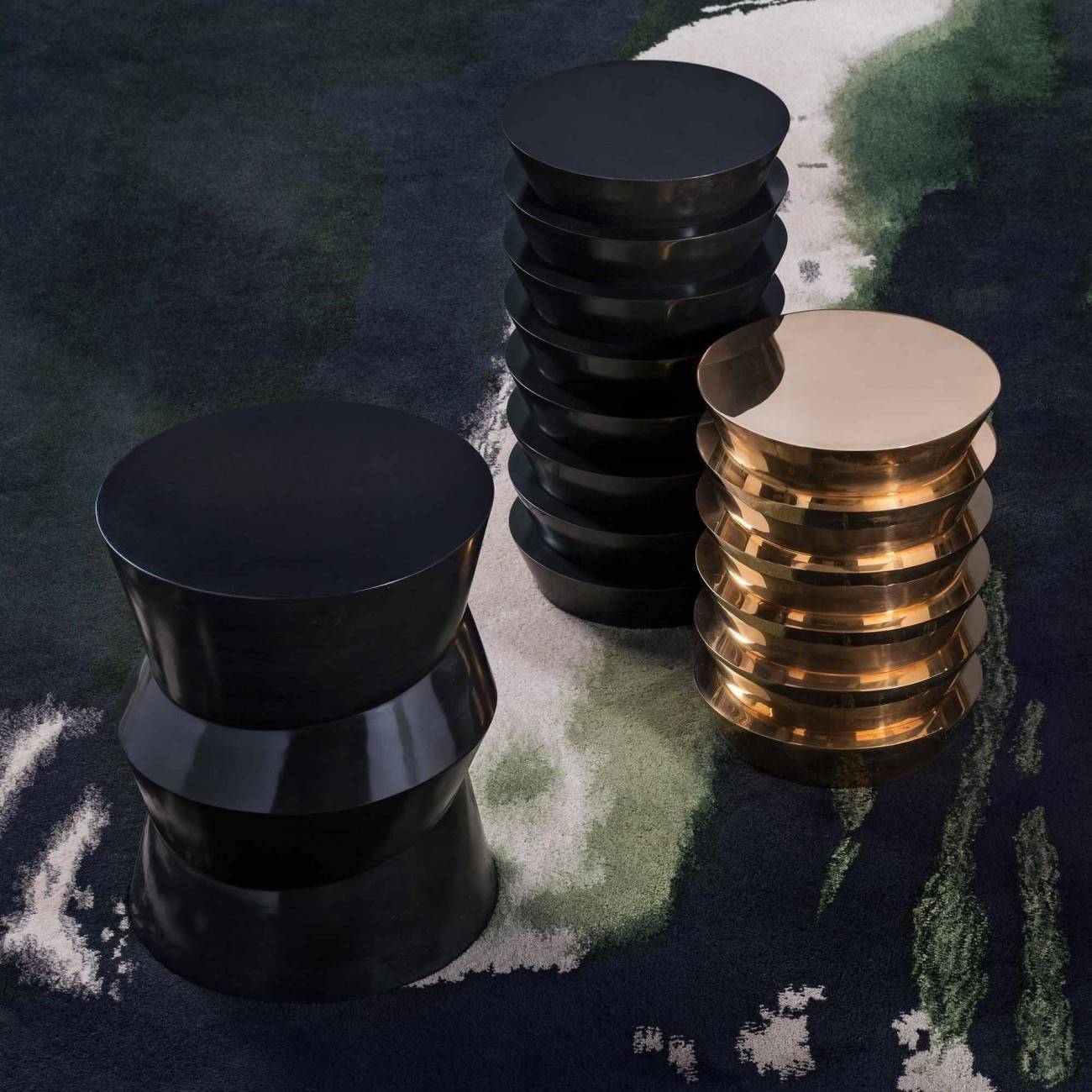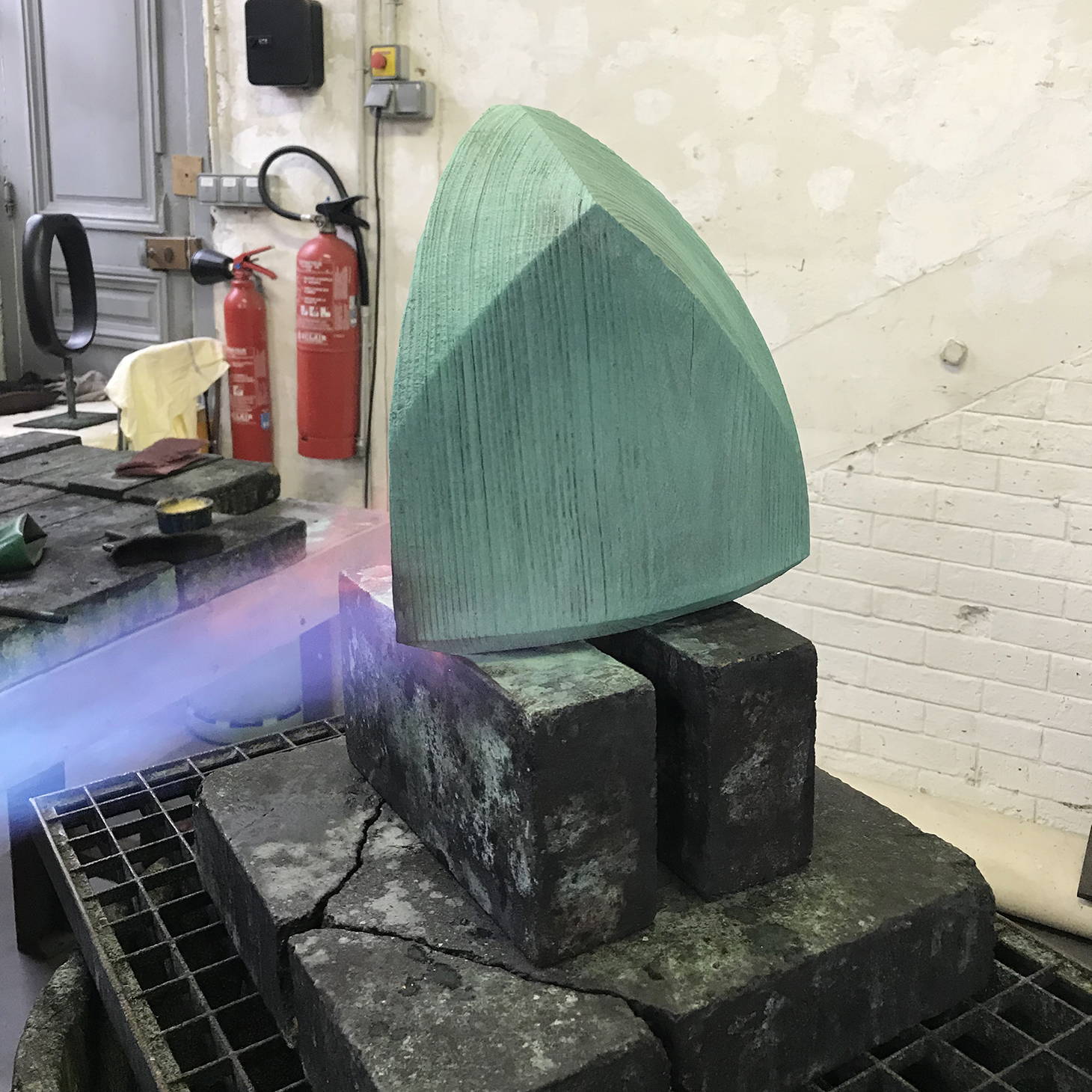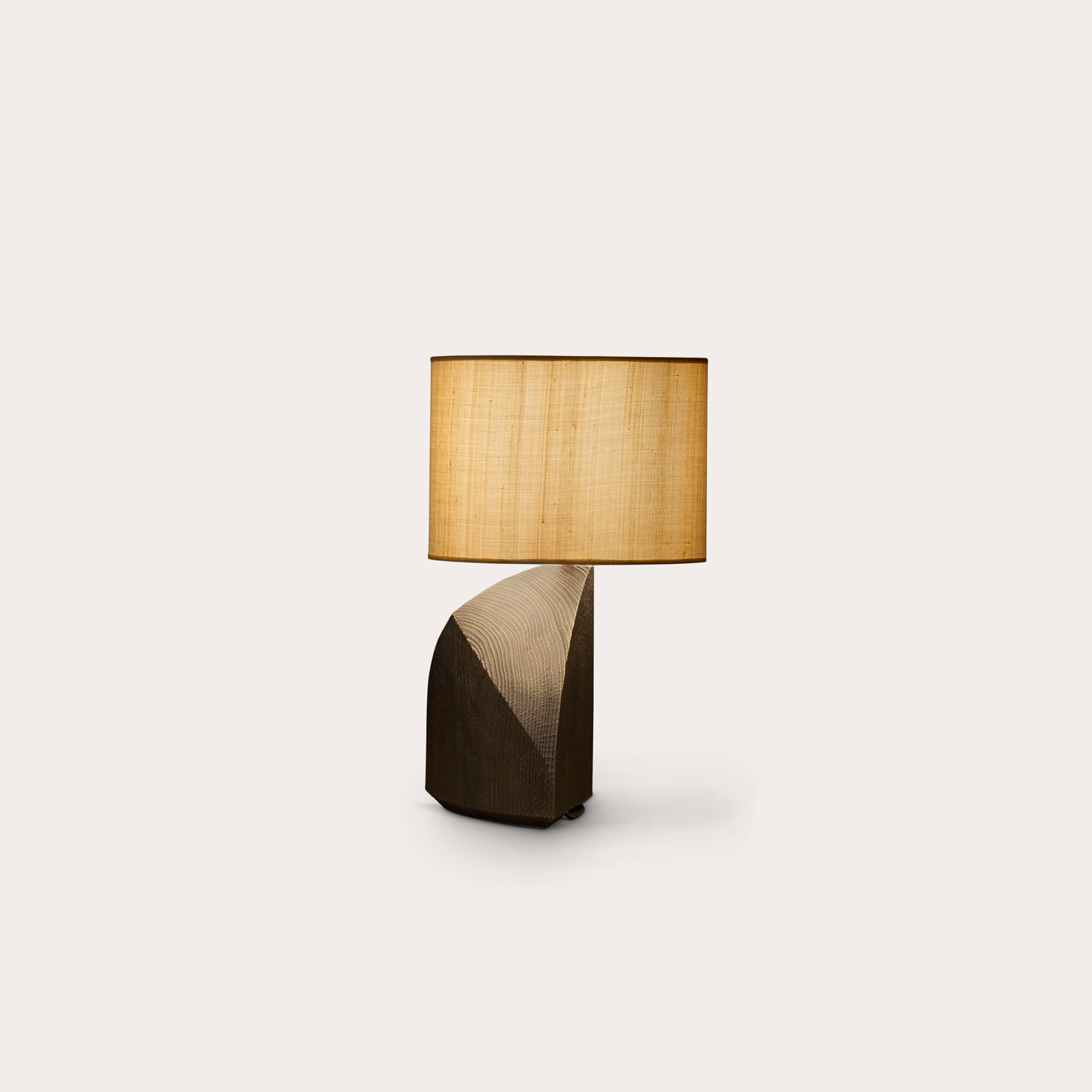 ---
Words by AVENUE ROAD
Images c/o Bruno Moinard Editions, Carl Ostberg and Alice Gao